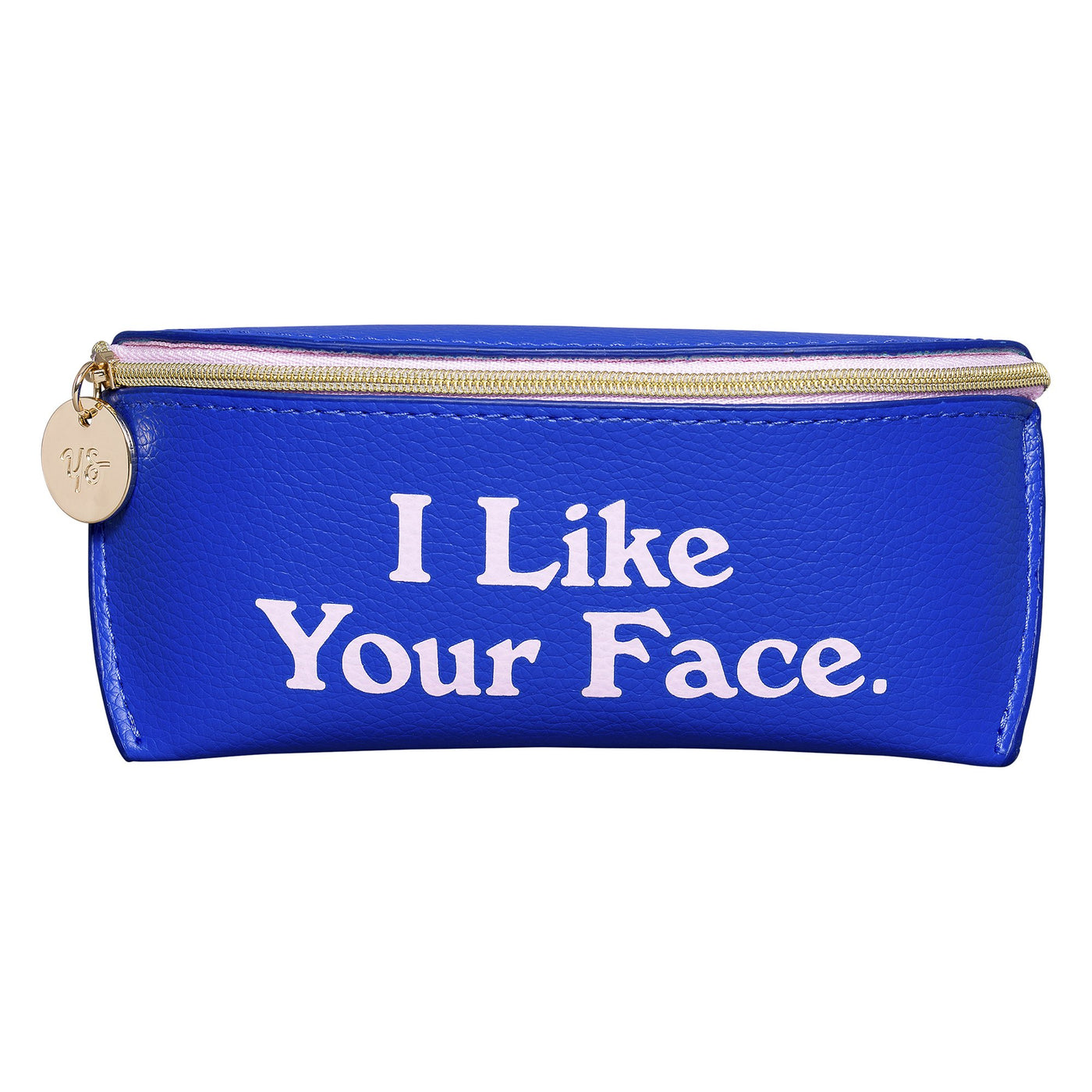 I Like Your Face Glasses Case
£10.99 GBP £10.99 GBP
I Like Your Face Glasses Case from Yes Studio.
Give yourself a daily boost with this fun glasses case from Yes Studio.
Yes Studio glasses case in electric blue faux leather features the words 'I Like Your Face' in pastel pink and comes with a green soft interior lining and gold zip pull.
Fun glasses case measures 70 mm high x 168 mm wide x 50 mm deep at the widest points.