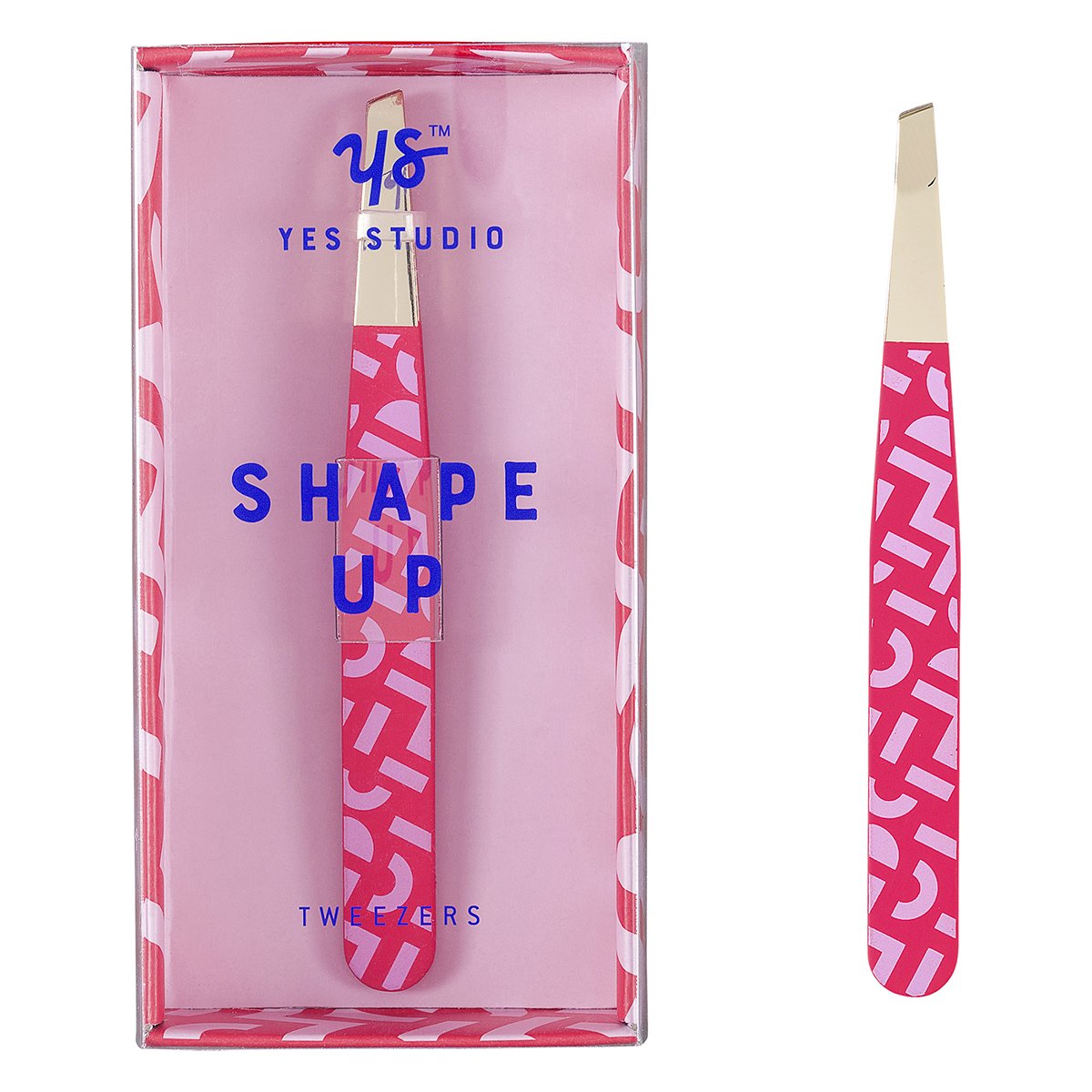 Yes Studio Shape Up Tweezers
£6.00 GBP £6.00 GBP
Shape Up Tweezers from Yes Studio.
Brighten up your every day routine with these brightly coloured memphis style tweezers from Yes Studio. Featuring gold tone tips and pinky red handle with a memphis style design.
We all need to use tweezers every now and then and it gets worse as you get older. Sometimes stray hairs can appear in the most random of places and there's always a nagging feeling that the hair in question has been there for ages, and let's be honest it probably has, but nobody wanted to mention it. 
We can't promise that you'll suddenly be hair free but at least you can look stylish while you're plucking that foot long eyebrow that appeared last night.
Pink tweezers measure 95mm long.