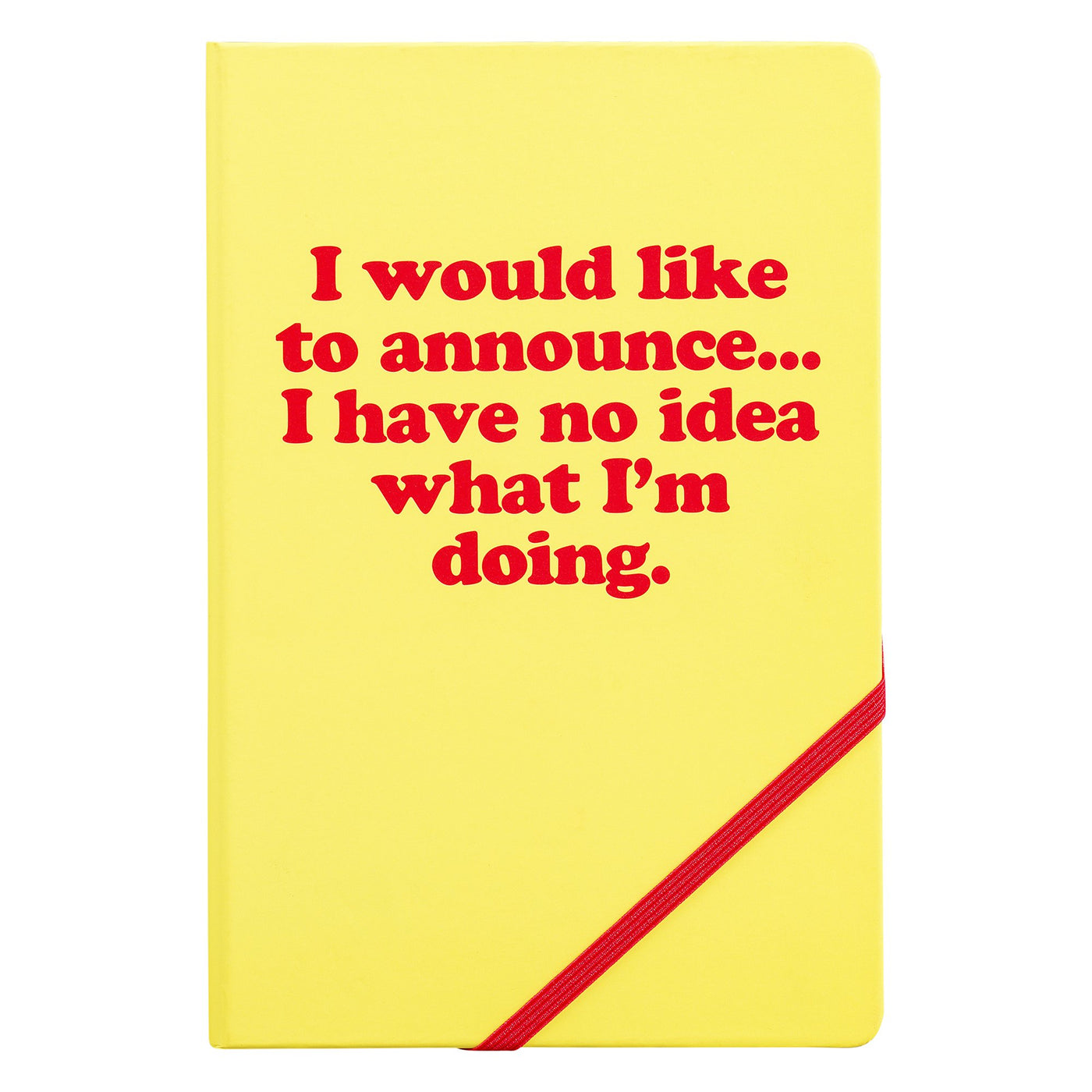 Yes Studio No Idea A5 Notebook
£9.99 GBP £9.99 GBP
No idea A5 notebook from Yes Studio.
Do you feel like you are always winging it? Are you getting through life despite feeling like every day is a stroke of luck? Then this retro notebook is for you! Containing 192 lined pages, this A5 notebook, allows you to wing it in style.
Yellow and red A5 notebook has a hard cover with soft-touch finish, gilded page edges and an elasticated corner strap to keep it closed.
A5 notebook measures 140 mm wide x 210 mm high x 14 mm deep.
Retro notebook front cover features the words 'I would like to announce...I have no idea what I'm doing' because nobody does, except for perhaps Phoebe Waller-Bridge, oh and Amal Clooney and Brian Cox.