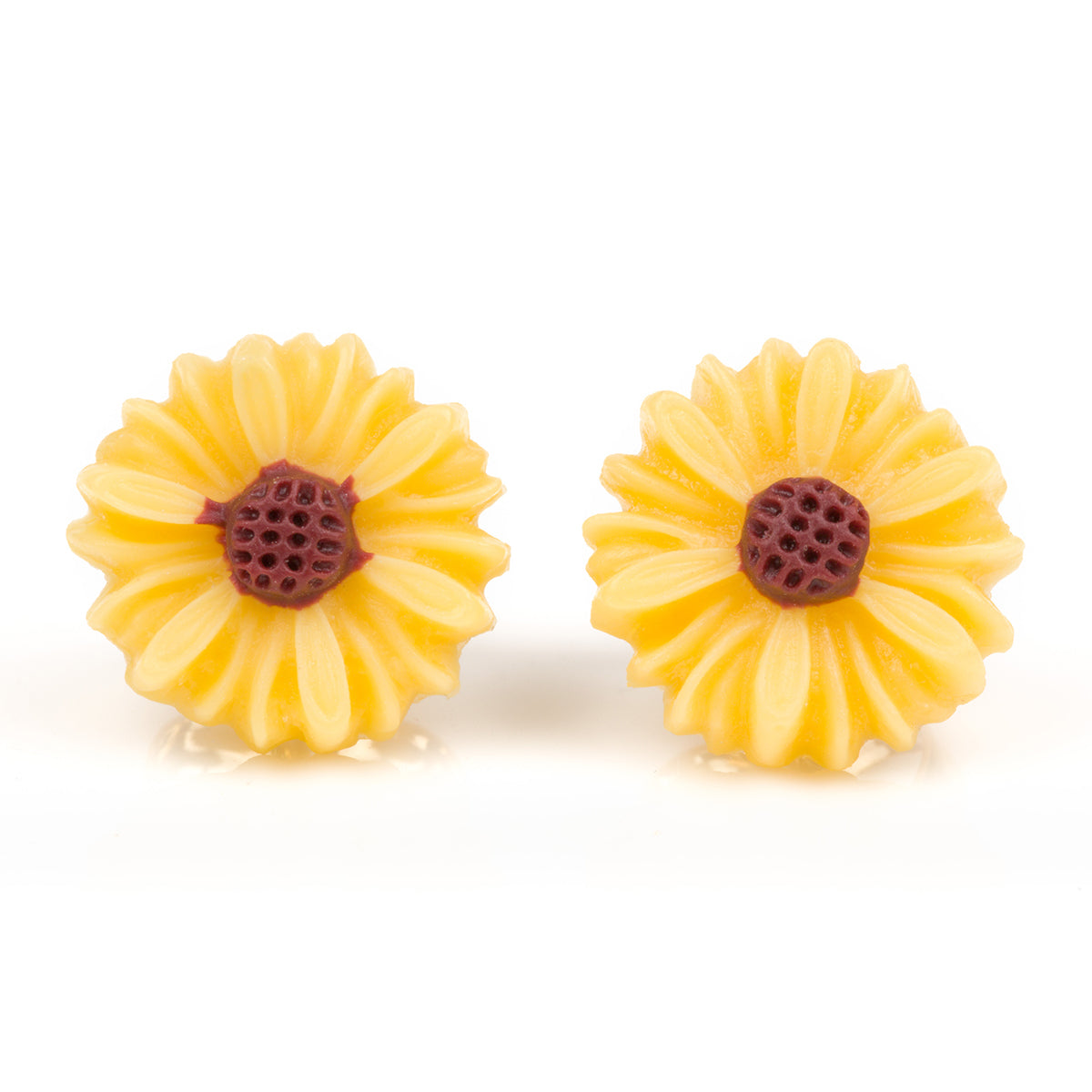 Yellow Daisy Earrings
£8.00 GBP £8.00 GBP
Yellow Daisy Earrings from the Dollydagger Vintage Charm Collection.
Put a spring in your step, and add a little sunshine to your life with these yellow daisy earrings.
Our Daisy Earrings are made with resin daisy cabochons, measuring approximately 13 mm across and are mounted on silver plated earring posts.
Yellow Daisy Earrings are made in our Bath studio and come mounted on a Dollydagger card.
* Earrings are non-returnable for hygiene reasons