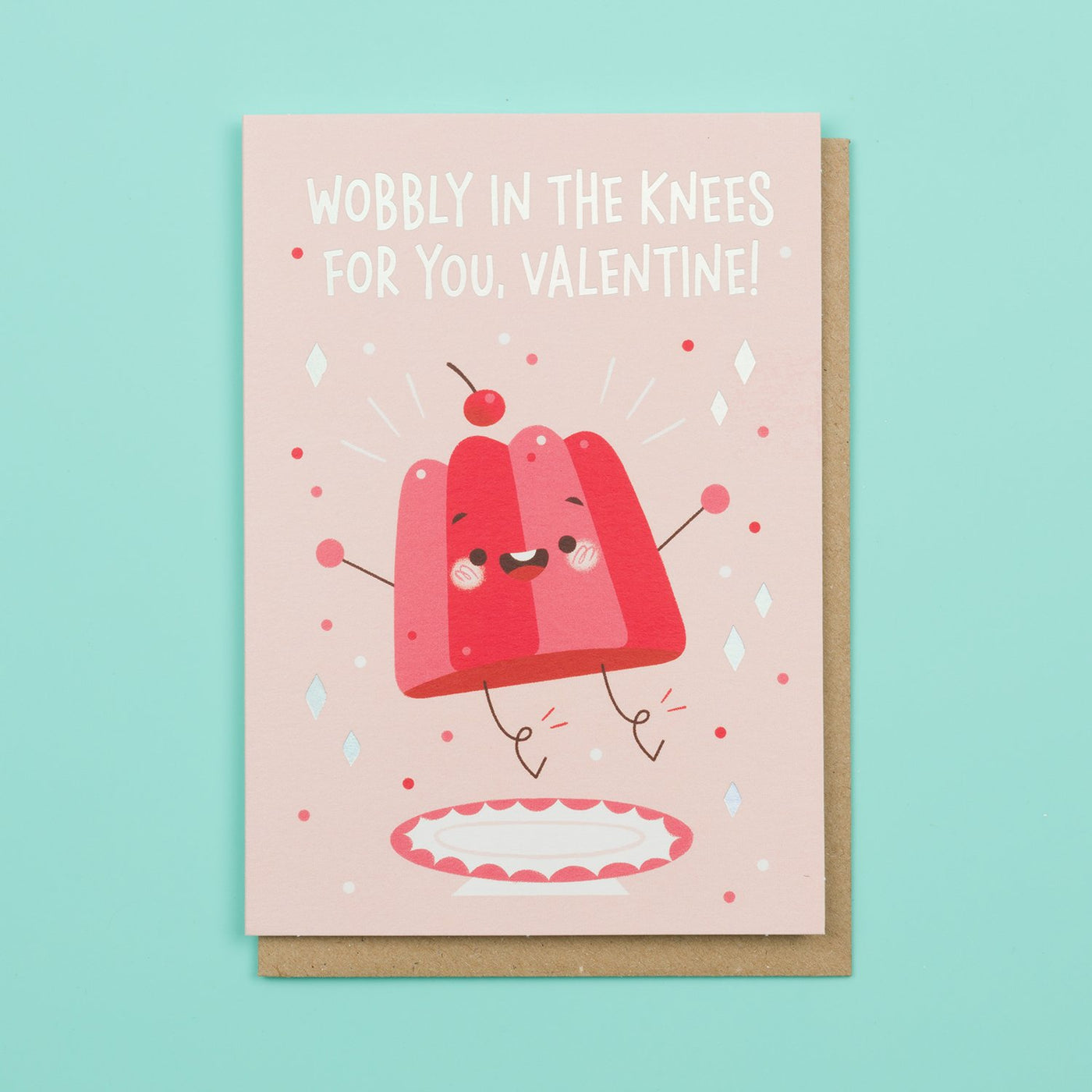 Wobbly in the Knees Valentines Card
£2.75 GBP £2.75 GBP
Wobbly in the Knees Valentines Card by Mei Støyva for Ohh Deer.
Do you still go weak at the knees for your special someone? Let them know with this kawaii valentines card. Featuring a cute red jelly, illustrated by Mei Støyva, wobbly in the knees valentines card is printed on FSC board (so it's good for the planet!) and comes with an embossed recycled Kraft envelope and plastic free packaging.
Folded size: 105mm x 148mm (A6)
Orientation: Portrait
Designed and Printed in the UK
Want us to send it directly to the recipient? Email us your message and we will write it for you!