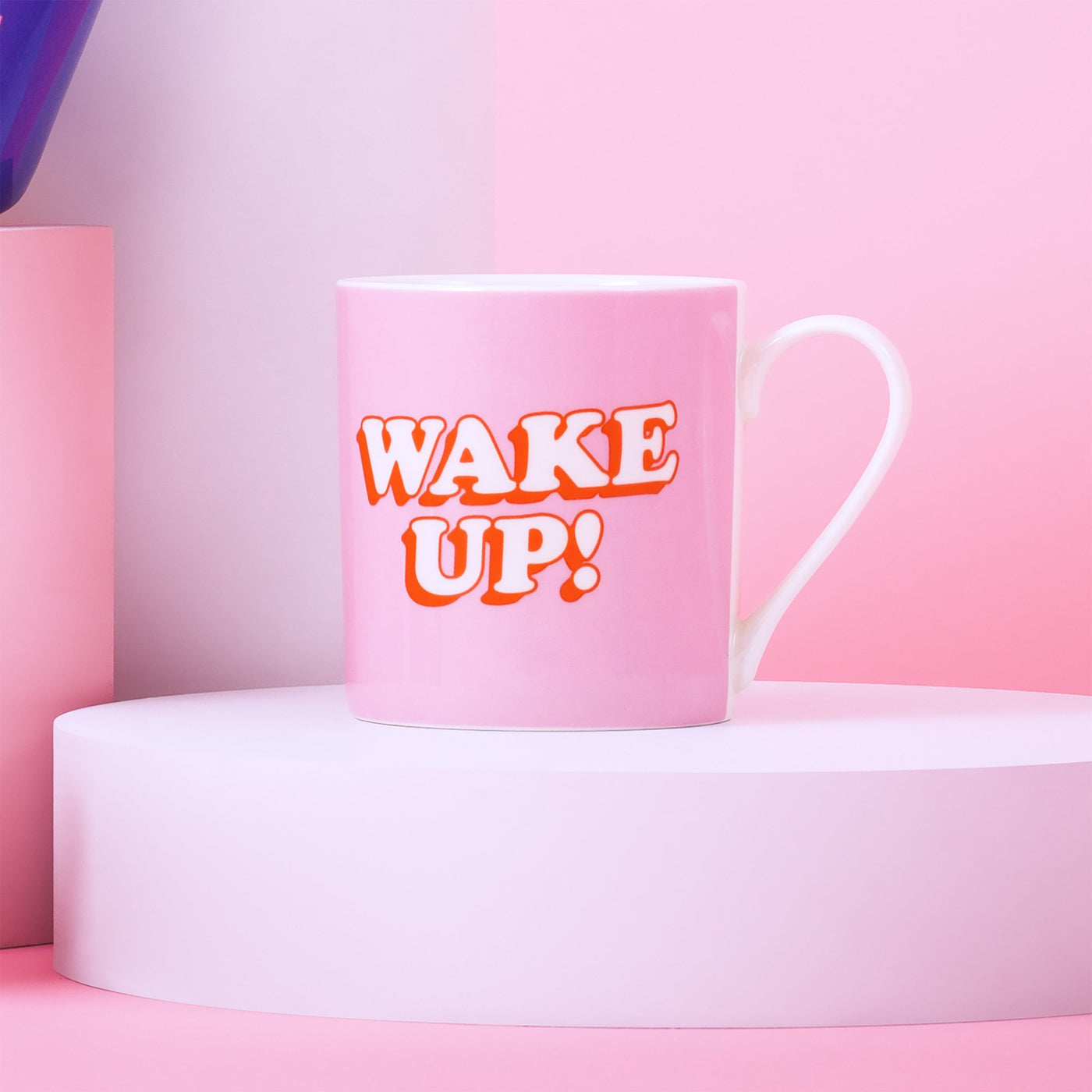 Wake Up Mug
£8.99 GBP £8.99 GBP
WAKE UP! mug from Yes Studio.
Do you struggle to get going in the morning? Need a coffee or strong tea to get the brain in gear? (I know I do and usually more than one!)
This awesome mug is perfect for you or your sleep loving friend who needs more than an alarm clock to start the day.
In pastel pink with orange and white writing this motivational mug is sure to revive even the deepest of sleepers.
Bone china mug holds 380 ml.