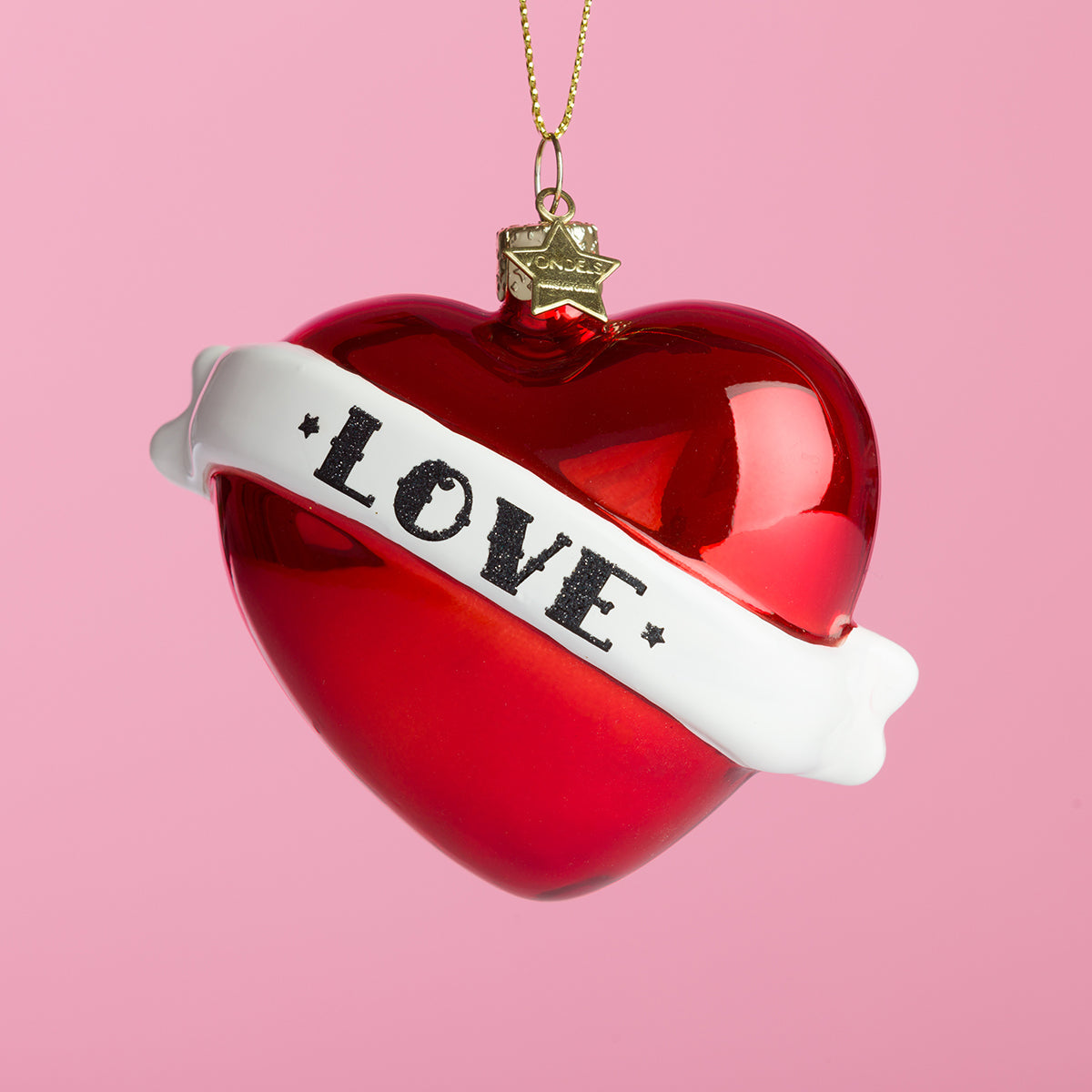 Vondels Love Heart Tree Decoration
£17.00 GBP £17.00 GBP
Vondels Love Heart Tree Decoration.
We love this Love Heart bauble by Vondels.
Made from mouth blown glass and hand painted in a beautiful, bright shade of red, with a white scroll and the word 'LOVE' in a traditional tattoo font. Comes in a luxury Vondels gift box.
Love heart tree decoration measures 8.5 cm long and hangs from a metallic gold string.