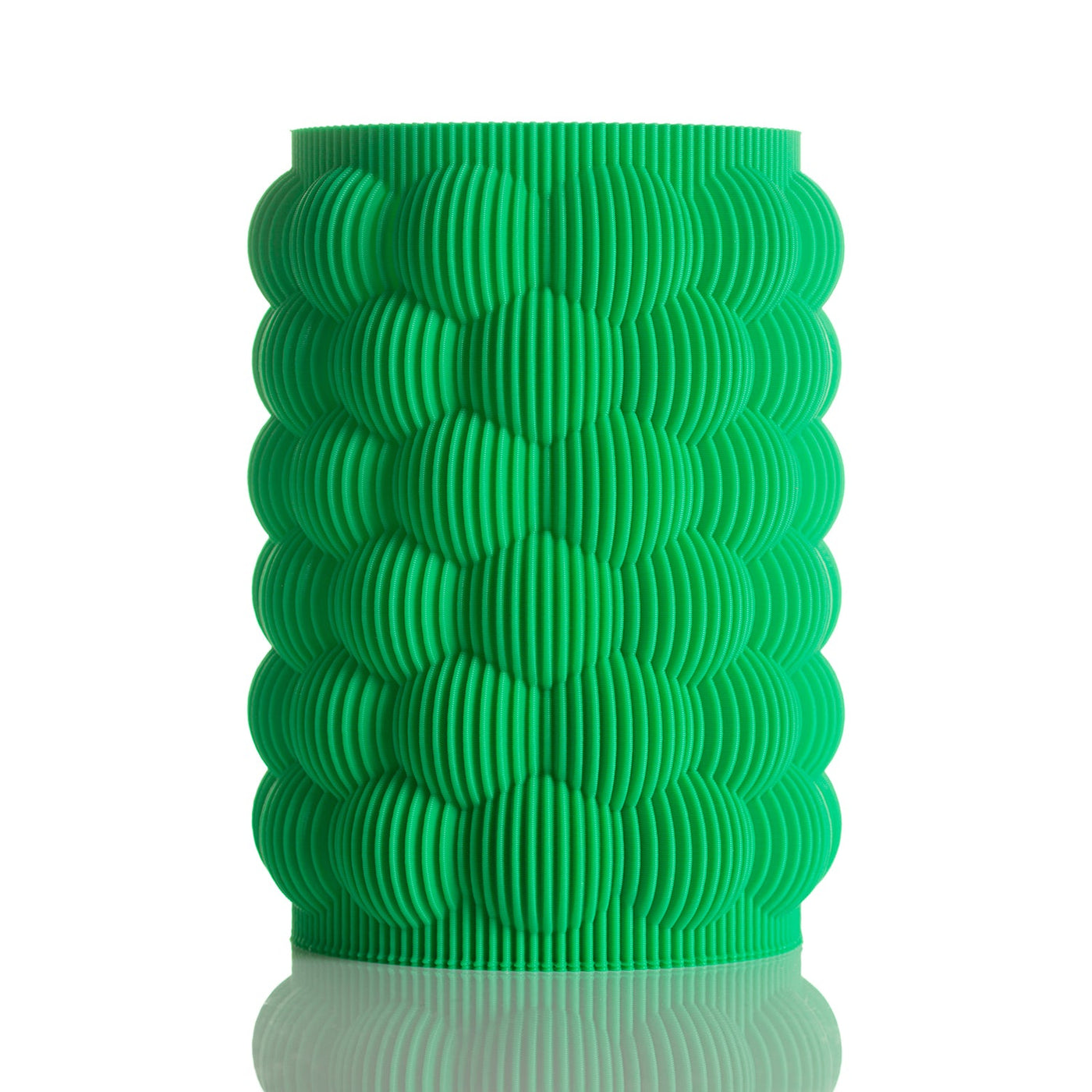 Bright Green S Vase 02 by UAU Project
£95.00 GBP
Bright Green S Vase 02 by UAU Project.
Designed and printed in Warsaw, Poland, this green plastic vase is 3D printed using high grade PLA thermoplastic, derived from renewable resources and recyclable.
Cool 3D printed vase has a recycled glass insert, which sits inside the 3D printed sleeve. Green plastic vase measures 150mm wide x 150mm deep x 160mm tall.
Available from stock in royal blue or bright green, this item is also available to order in custom colourways. If you would like this item in your own choice of colours, please view the colour chart below and send us an email. You can read our custom order terms and conditions here.