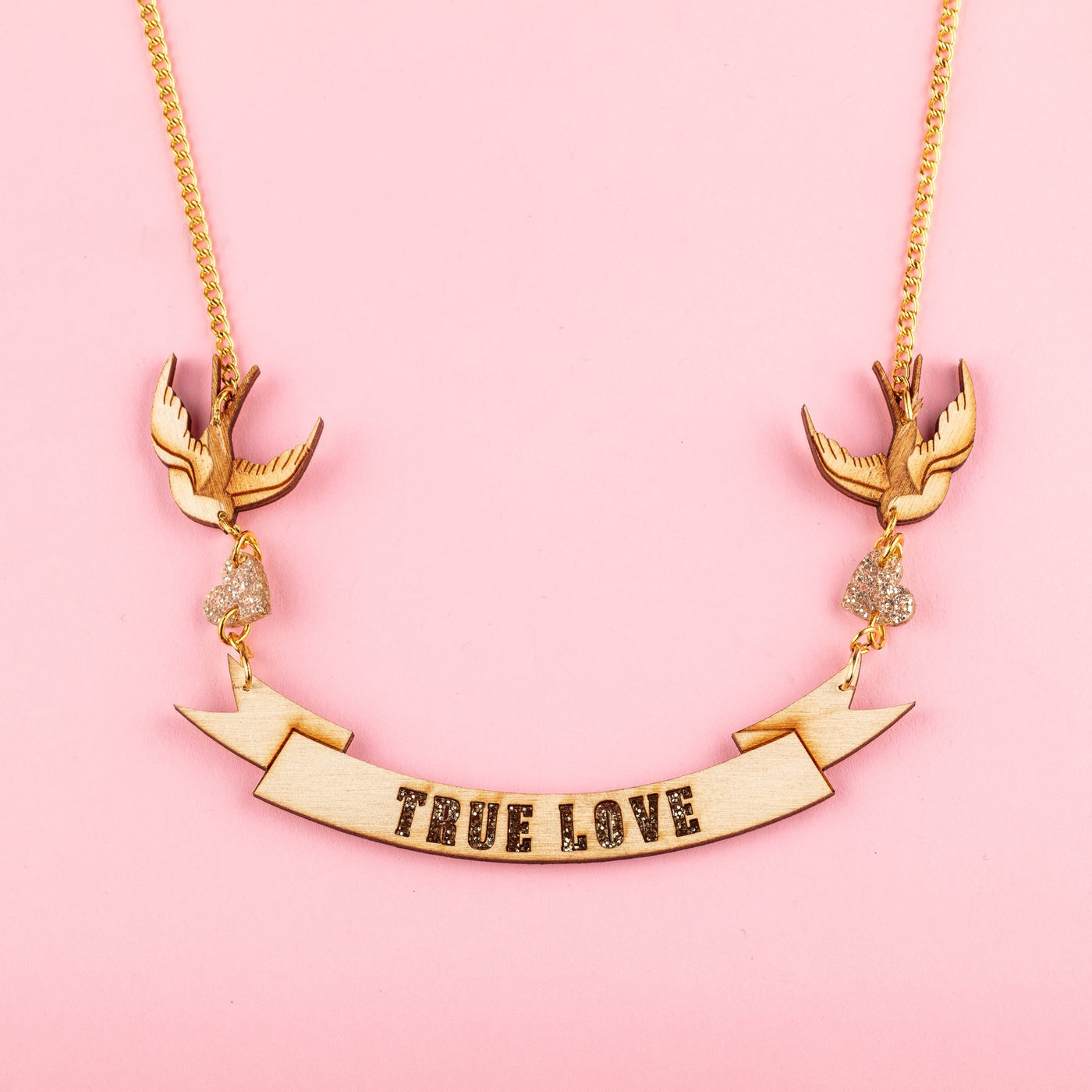 Nautical Scroll True Love Necklace
£20.00 GBP £25.00 GBP
Nautical scroll true love necklace by Swank.
True Love necklace features an engraved wooden scroll, inlaid with the words 'True Love' in gold glitter perspex,  hanging from gold glitter heart charms and carried by a pair of swallows.
True Love necklace measures approximately 11 cm wide and hangs from a gold tone chain.
Made in the UK.