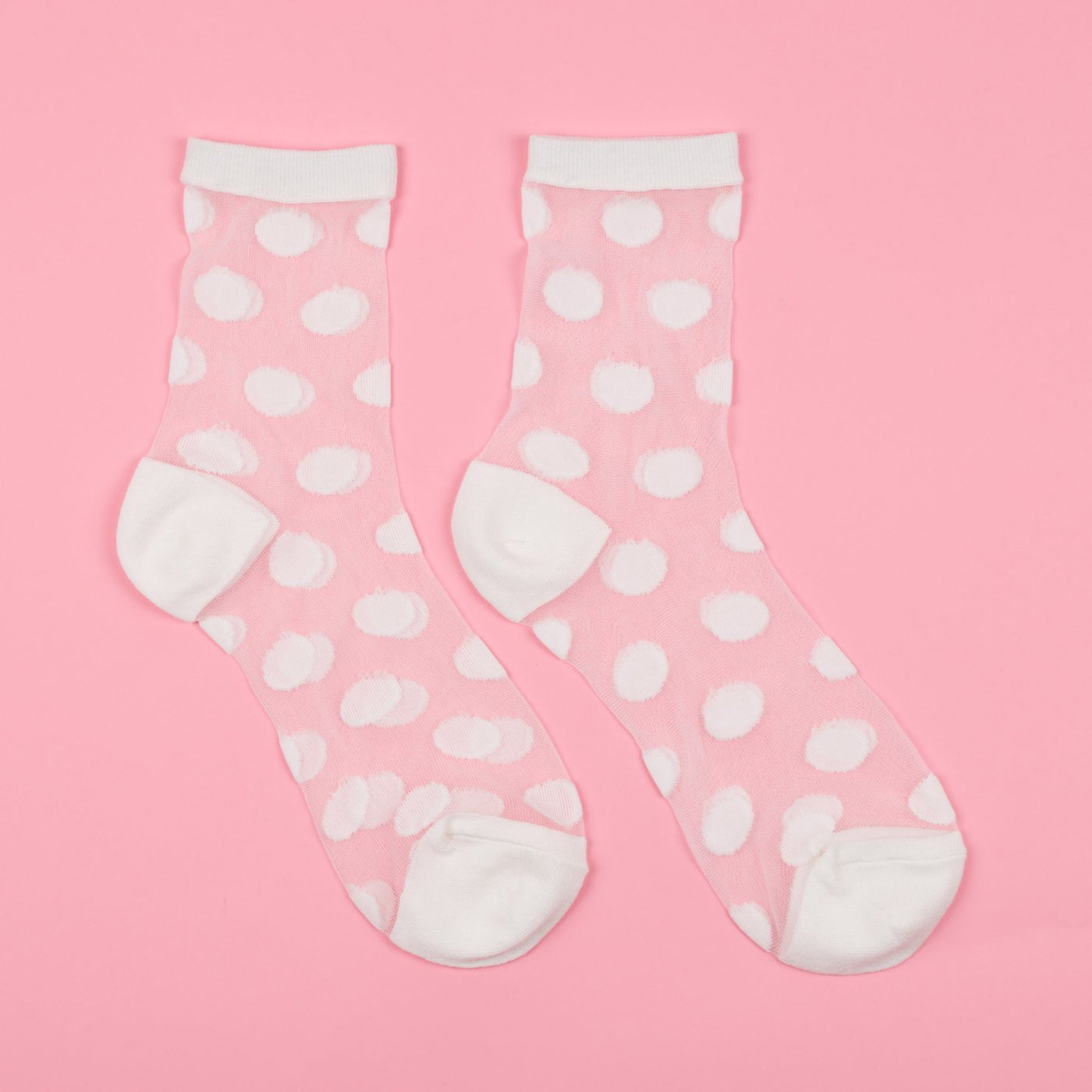 Toffee Apple Sheer White Polka Dot Socks
£5.00 GBP £5.00 GBP
Toffee Apple Sheer White Polka Dot Socks
Keep your feet cool and stylish with these transparent polka dot socks from Toffee Apple.
Made in South Korea from nylon, with a hint of spandex, these sheer ankle socks work brilliantly with any shoes; we especially like them with clogs or jelly sandals!
Woven in South Korea.

One size fits UK Sizes 4 to 7.