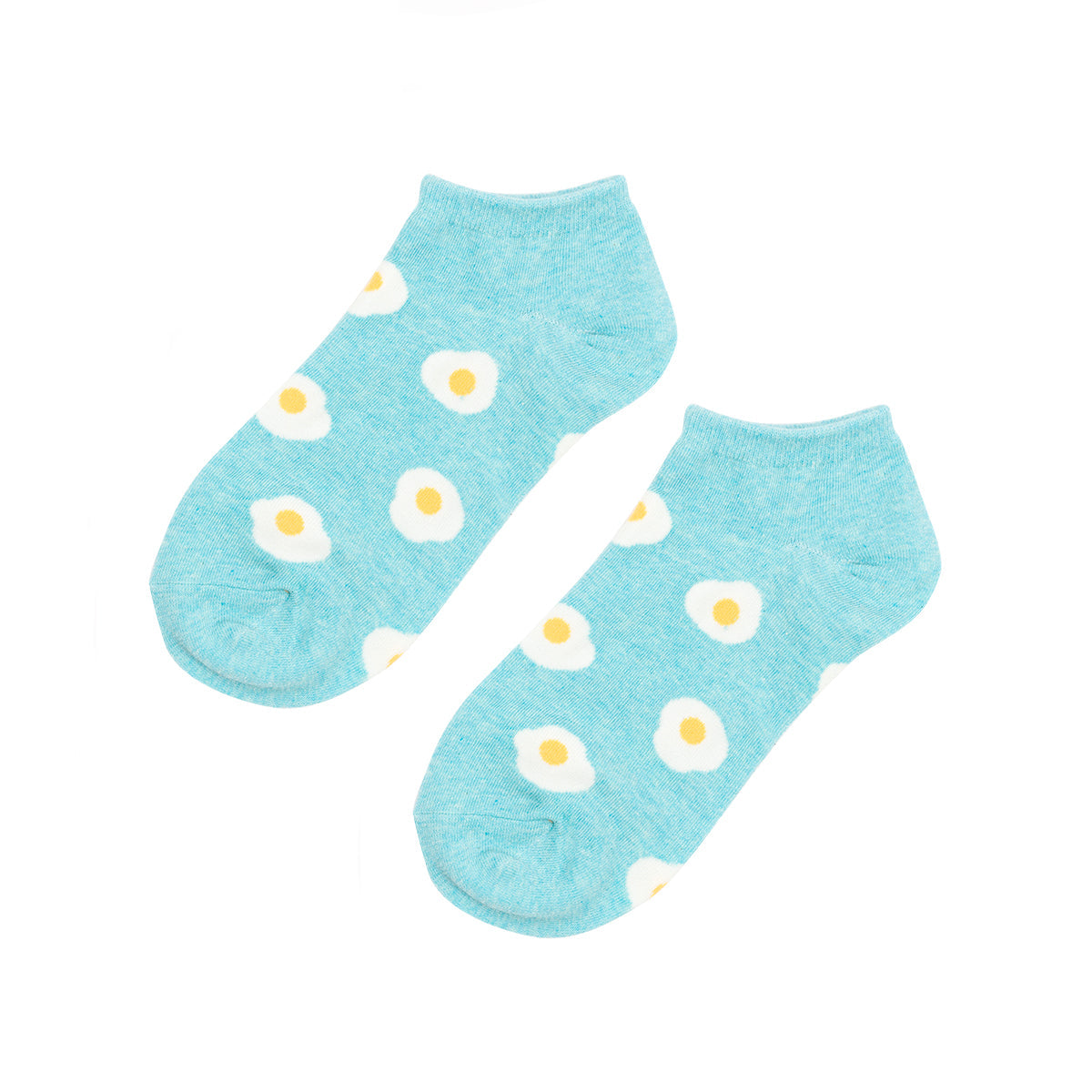 Fried Egg Socks
£5.00 GBP £5.00 GBP
Fried Egg Socks from Toffee Apple.
Keep your toes warm in these fried egg socks from Toffee Apple.
Made in South Korea, these fried egg socks are woven in a light blue cotton blend and covered in fried eggs.
Woven in South Korea.

One size fits UK Sizes 4 to 7.
Combed cotton 75%, Spandex 18%, Polyester 6%, Polyurethane 1%.