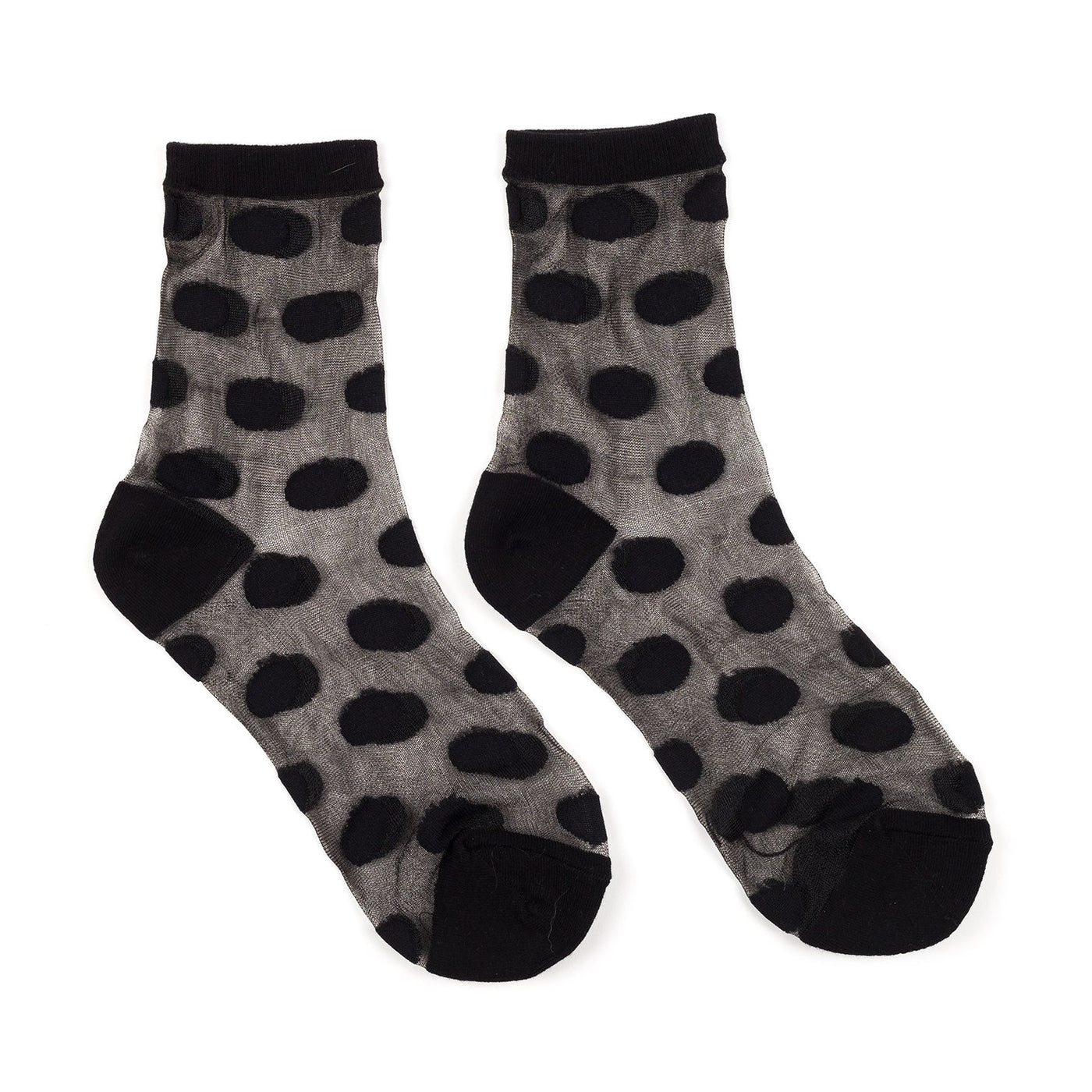 Black Sheer Polka Dot Socks
£5.00 GBP £5.00 GBP
Black Sheer Polka Dot Socks from Toffee Apple.
Keep your feet cool and stylish with these sheer polka dot ankle socks from Toffee Apple.
Made in South Korea from nylon, with a hint of spandex, these transparent polka dot ankle socks work brilliantly with any shoes; we especially like them with clogs or jelly sandals!
Woven in South Korea.

One size fits UK Sizes 4 to 7.
Nylon Spandex