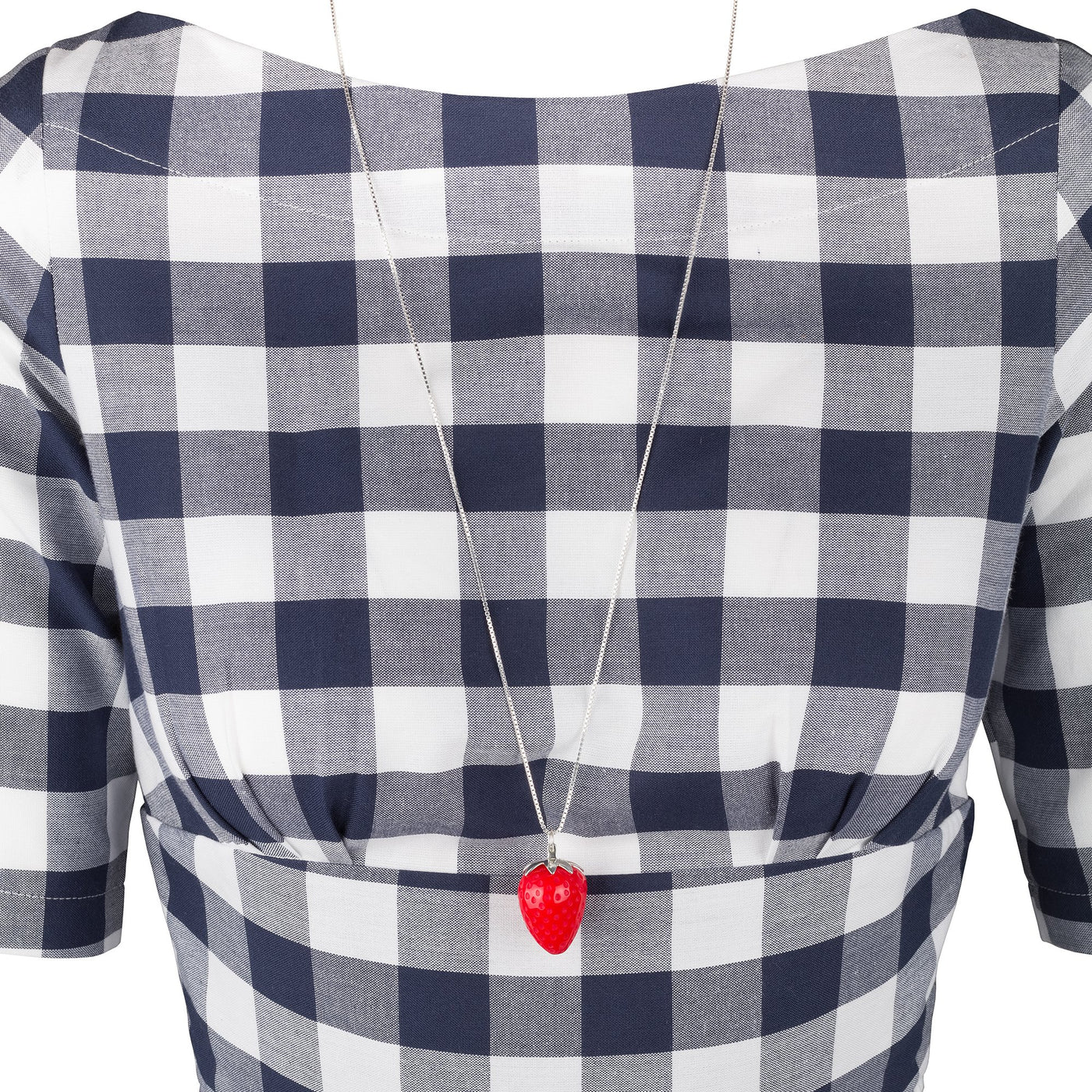 Tina Lilienthal Strawberry Necklace
£98.00 GBP £98.00 GBP
Strawberry pendant necklace from British designer Tina Lilienthal.
This sterling silver strawberry necklace is looks so plump and juicy it's difficult not to eat it.  Made in Tina's UK studio, it features a polyester resin life size red strawberry with sterling silver, leafy hull and stalk, hanging from an 80cm sterling silver box chain.
Strawberry pendant measures approximately 2.5 cm across at widest point.

Made in the UK.