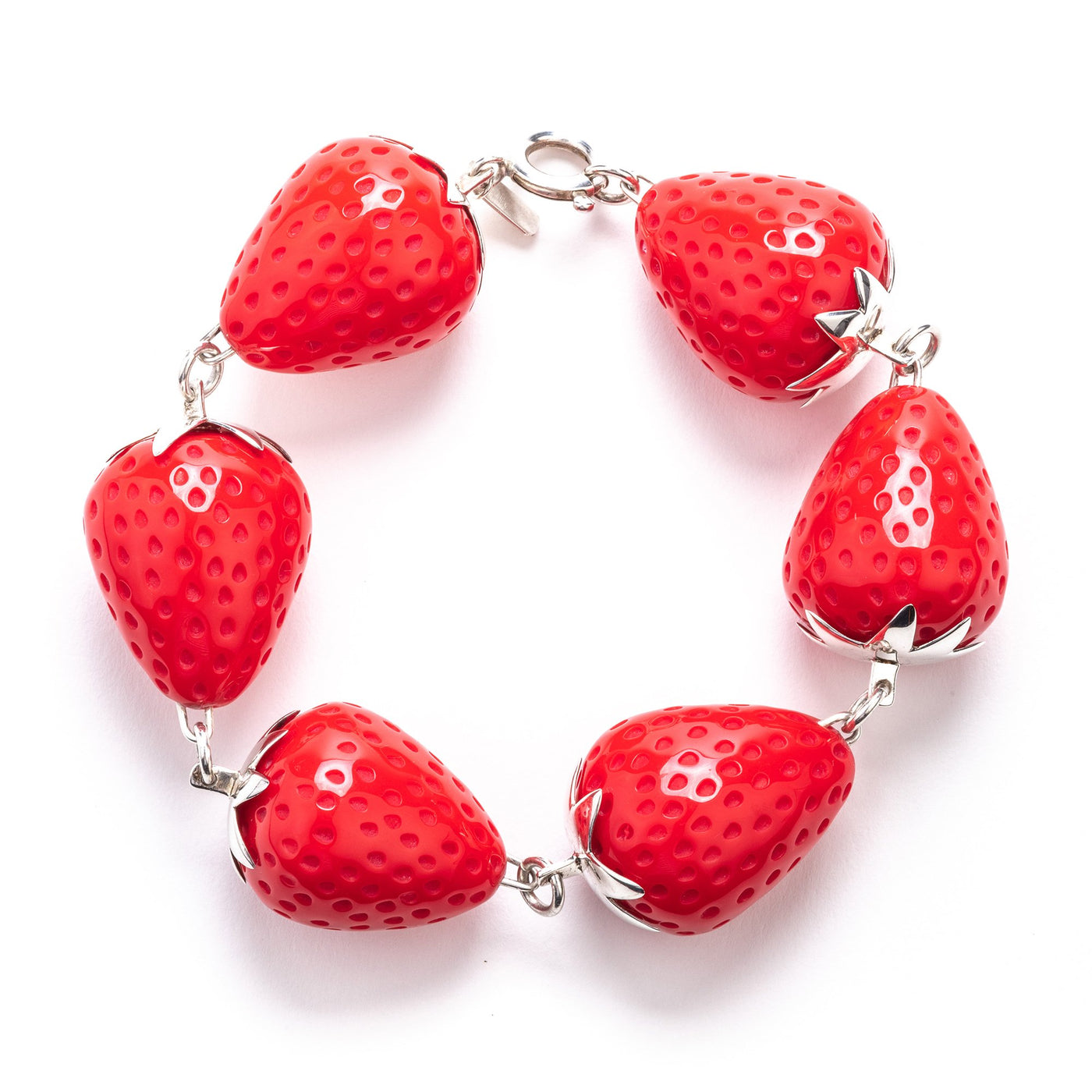 Tina Lilienthal Strawberry Bracelet
£195.00 GBP £195.00 GBP
Red Strawberry Bracelet from British designer Tina Lilienthal.
This plump and juicy sterling silver strawberry bracelet is the perfect accessory for summer, or when you need a bit more sunshine in your life.
Strawberry bracelet features 6 resin strawberry charms with sterling silver hull and stalk, joined together with sterling silver findings and with an oversized bolt ring fastening.
Resin strawberry charms measure approximately 2.5 cm wide x 3.5 cm high
Matching necklace and earrings also available

Made in the UK