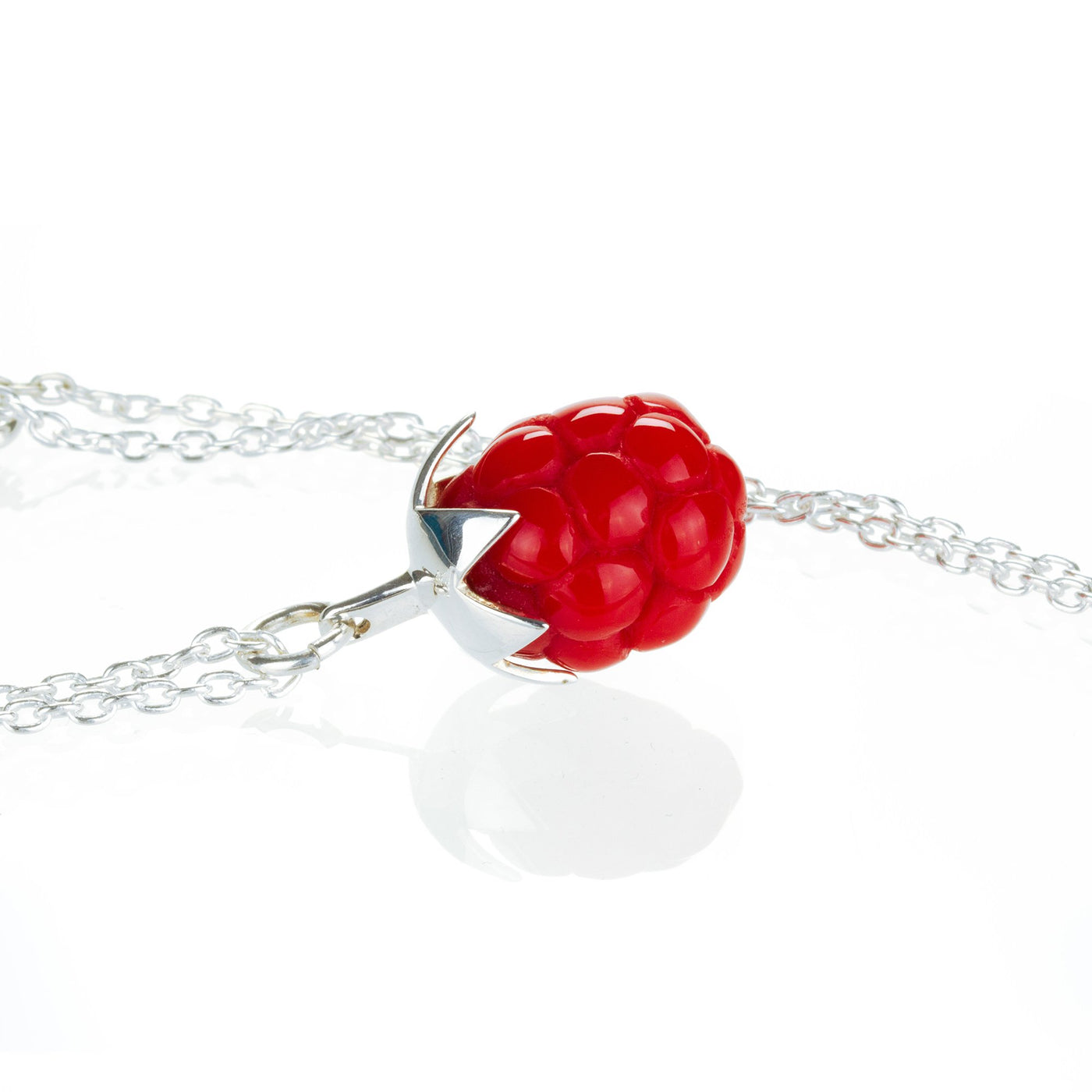 Tina Lilienthal Raspberry Necklace
£60.00 GBP £60.00 GBP
Red raspberry necklace from British designer Tina Lilienthal.
This delicate raspberry pendant necklace has long been a favourite at Dollydagger.  Made in Tina's East London studio it features a resin raspberry pendant with a sterling silver stalk hanging from a 43cm sterling silver chain.
Raspberry pendant measures approximately 1.5 cm across.
Made in the UK.