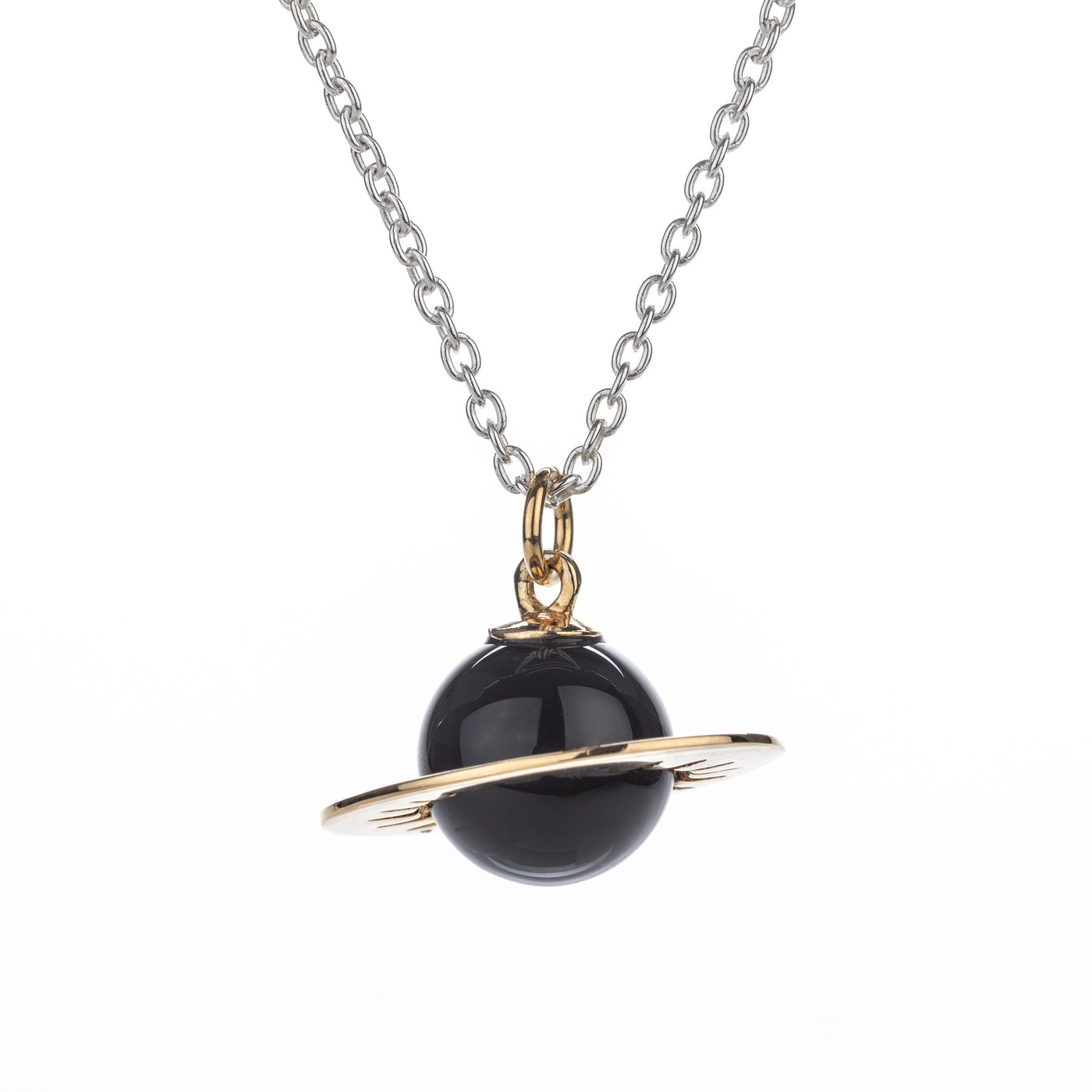 Tina Lilienthal Black Onyx Planet Pendant Necklace
£105.00 GBP £105.00 GBP
Black onyx planet pendant necklace from talented British designer Tina Lilienthal.
Made in Tina's London studio, this gold orb necklace features a 10mm black onyx orb surrounded by a gold plated silver starburst ring and hangs from an 80cm fine silver chain. Also available in cobalt blue this striking orb pendant necklace is perfect for those who enjoy all things planetary! (except for Mars going retrograde, apparently that's not good)
Planet pendant measures approximately 20mm across.
Made in the UK.