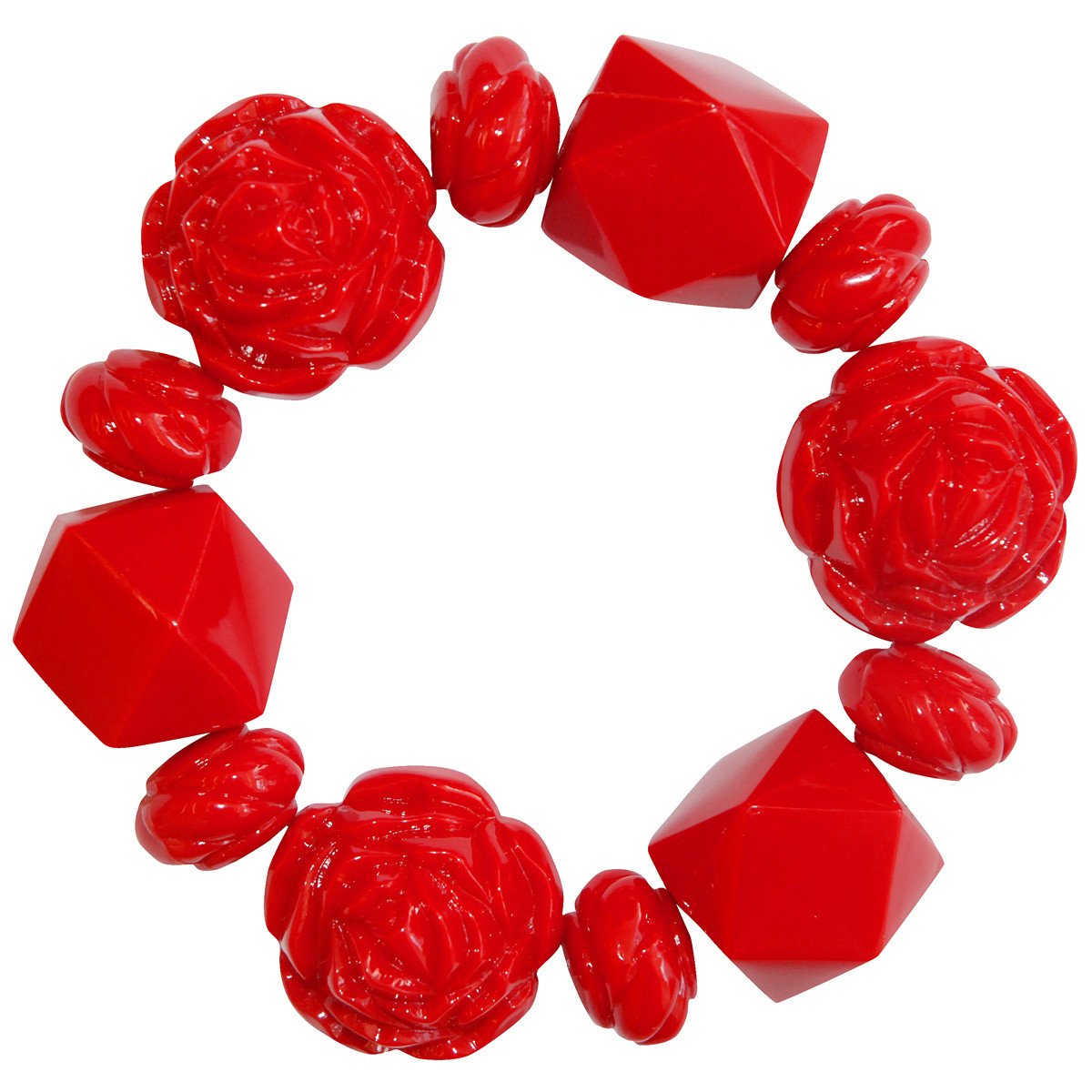 Tarina Tarantino Red Rose Bracelet
£39.00 GBP £39.00 GBP
Red rose bracelet from Los Angeles designer Tarina Tarantino.
Made in Tina's Los Angeles studio 'The Sparkle Factory' this rose bead bracelet features a dozen red roses made from high quality lucite.
Largest red rose bead measures 28 mm across.
Red rose bracelet comes finished with a Tarina Tarantino tag to guarantee authenticity and is packaged in an organza bag.