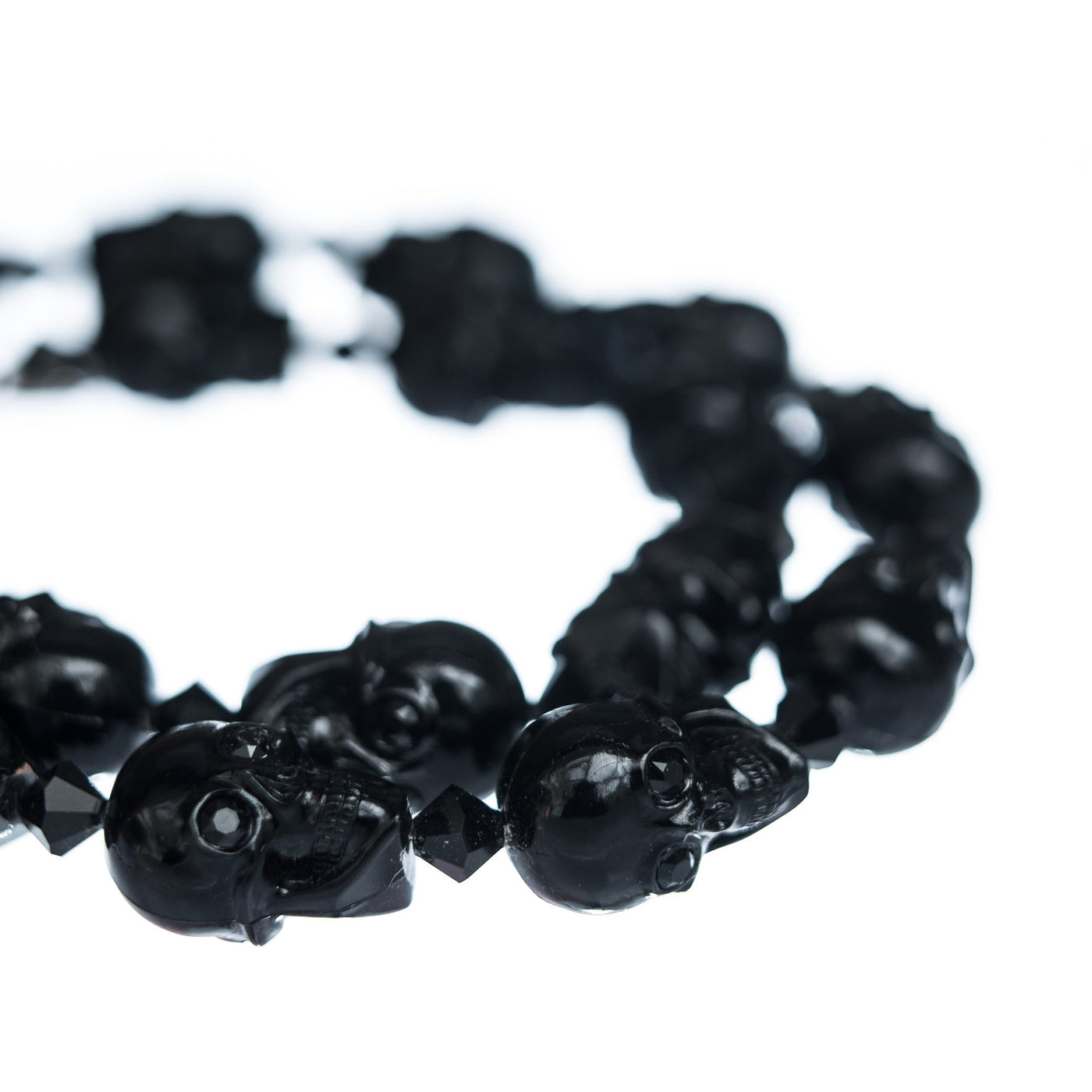 Tarina Tarantino Black Skull Necklace
£82.00 GBP
Black skull necklace from Los Angeles designer Tarina Tarantino.
Made in Tina's Los Angeles studio 'The Sparkle Factory', this stunning skull bead necklace features rows of skull beads made with high quality lucite, each with Swarovski crystal eyes and separated by Swarovski crystal beads.

Black skull necklace measures 19 1/2 inches long with a 2 inch extender.

Black skull bead necklace comes finished with a Tarina Tarantino tag to guarantee authenticity and is packaged in an organza bag.

Also Available in red or green.