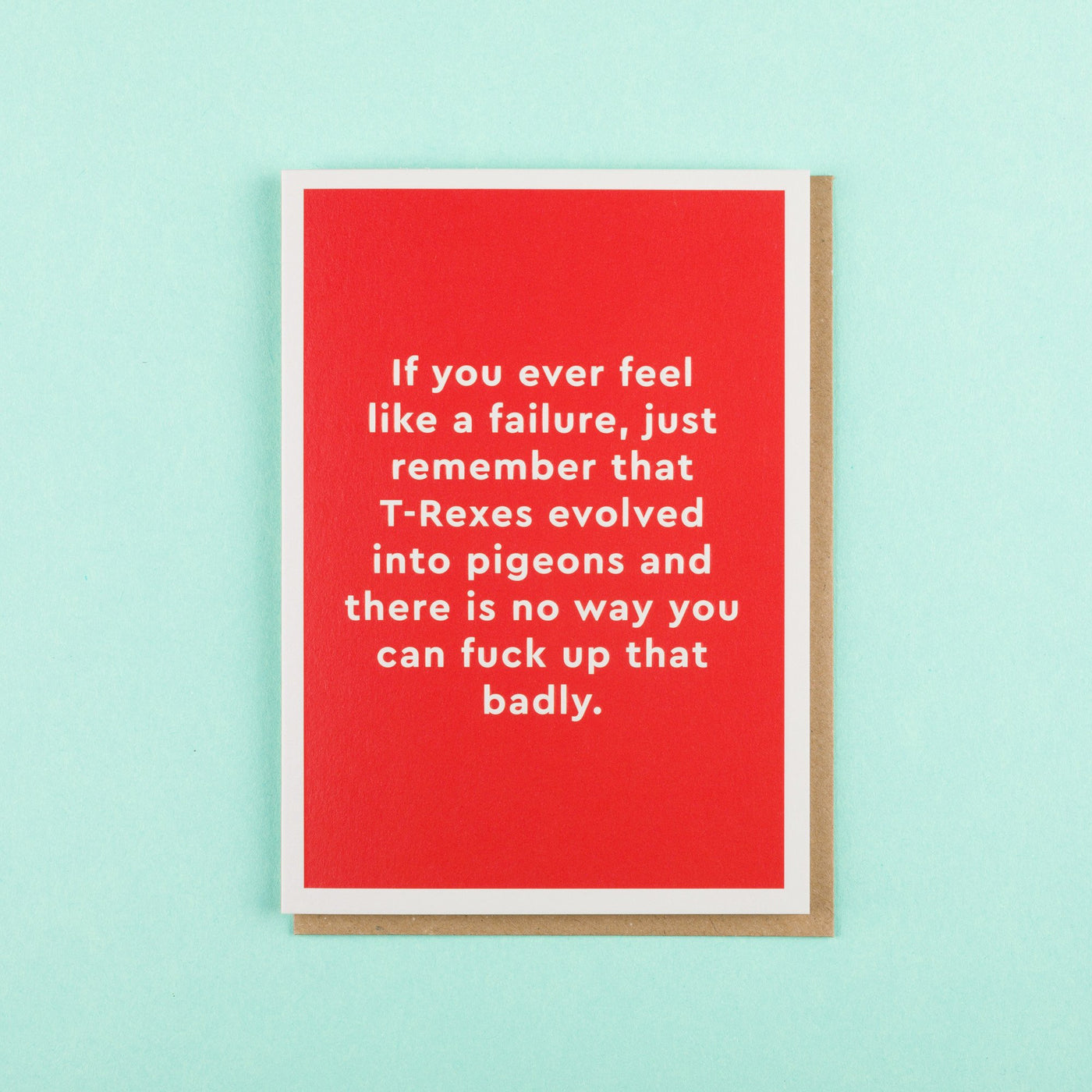 T-Rex Funny Greetings Card
£2.75 GBP £2.75 GBP
Make your friend laugh with this T-Rex funny greetings card by Ohh Deer . Featuring some wise words to give your friend some comfort when they are feeling a bit sorry for themselves or have f*cked up a bit, or a lot (let's face it, who hasn't?). Funny greetings card is printed on FSC board (so it's good for the planet!) and comes with an embossed recycled Kraft envelope. Designed by Aaron Gillies.
Folded size: 105mm x 148mm (A6)
Orientation: Portrait
Designed and Printed in the UK
Want us to send it directly to the recipient? Email us your message and we will write it for you!