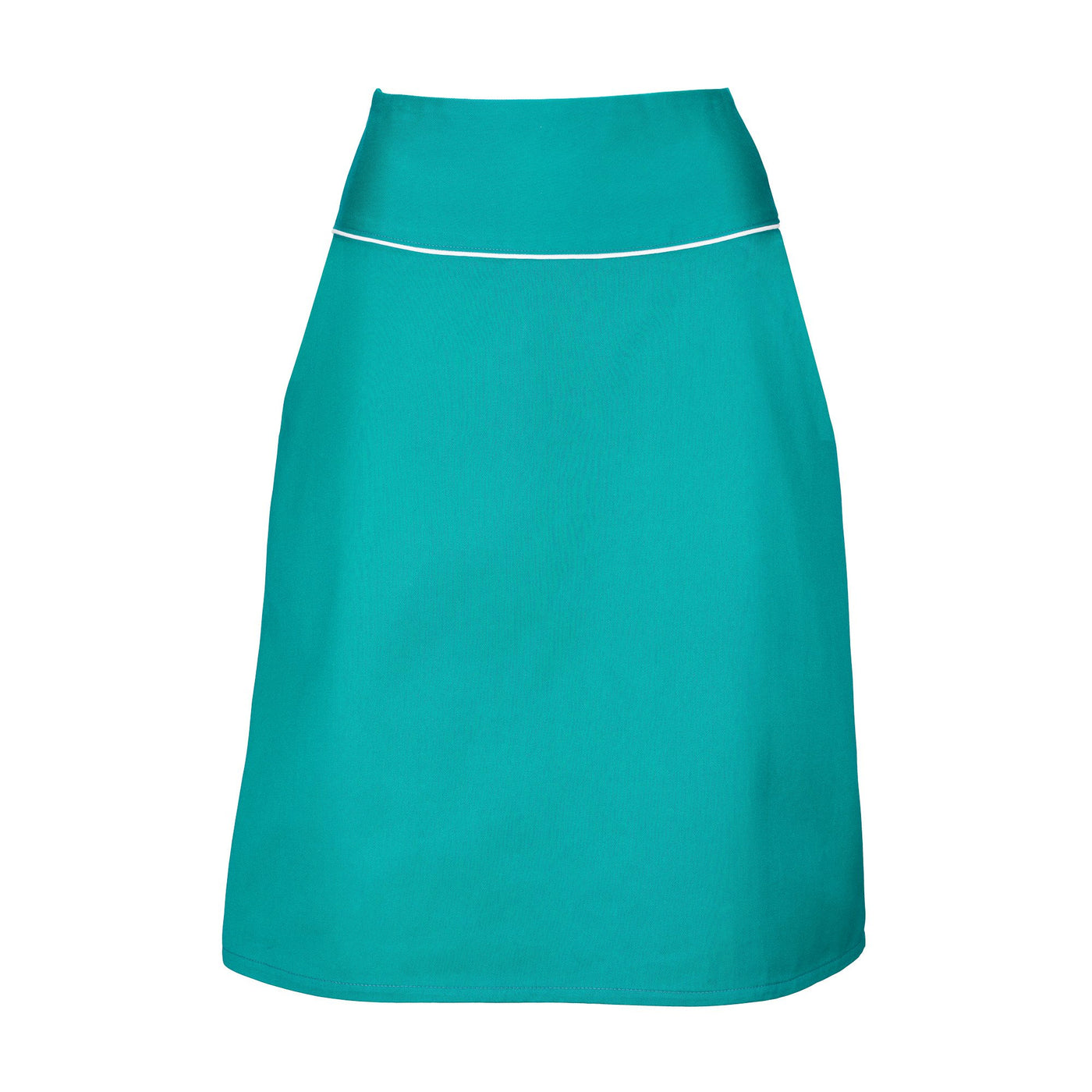 Suzy Turquoise A-Line Skirt
£49.00 GBP £65.00 GBP
Suzy turquoise A-line skirt from the Dollydagger Boutique Collection.
You can't go wrong with 1970's style (actually that's not quite true, but I'll leave that there for now!). Anything from the 1970's reminds me of growing up in the decade of disco and bad haircuts. One of my all time favourite skirts was an A-line number that seemed to last forever. Although it's not quite the same (I've grown up a bit since then!) this skirt is my nod to the 1970's.
Made from Supersoft luxury cotton twill, this turquoise knee length skirt features contrasting white piping and zip, 2 large back pockets for your phone and other essentials. Turquoise knee length skirt also as a side zip so it's easy to pull on and comfy to wear.
Blue A-line skirt measures approximately 63 cm from waist to hem.