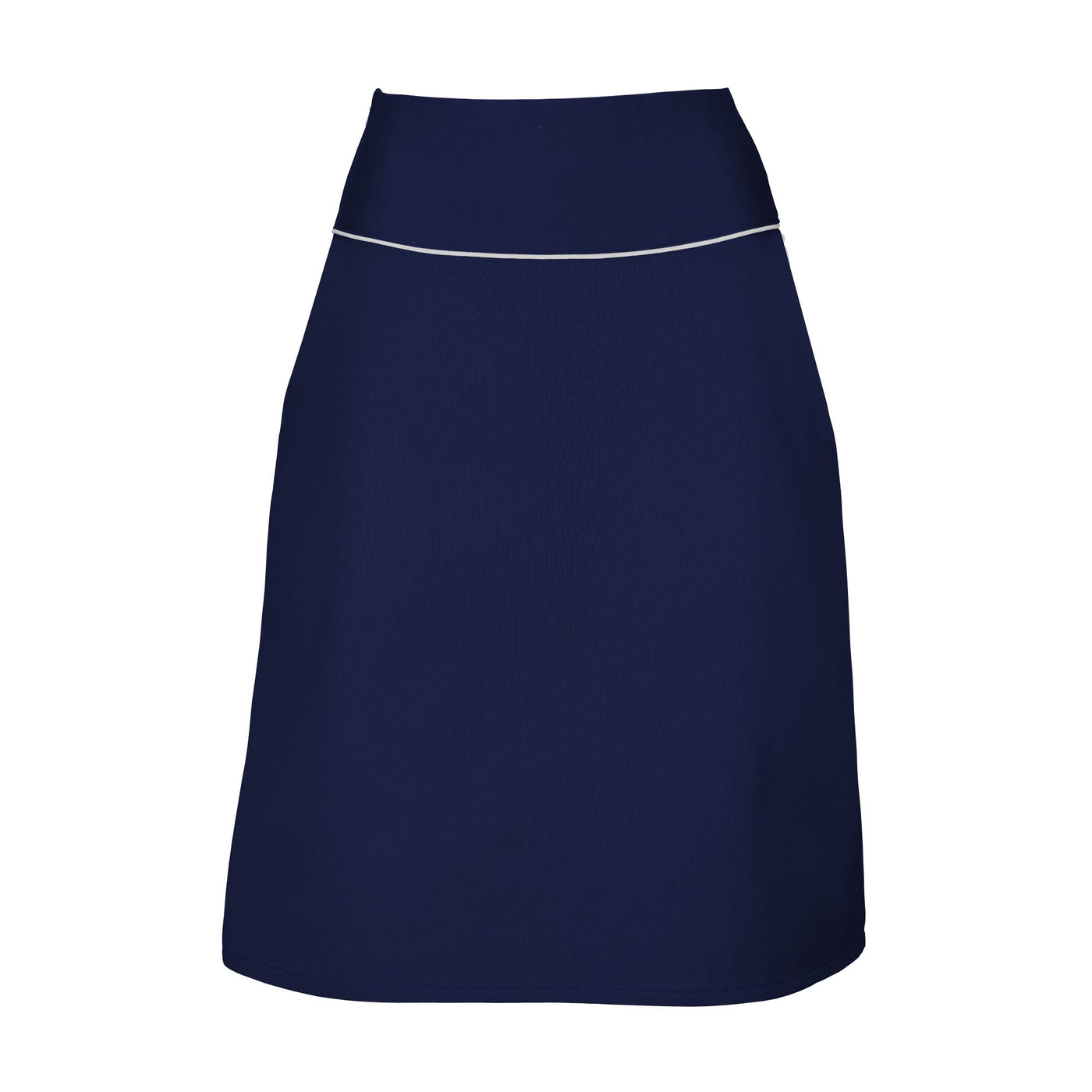 Suzy Navy A-Line Skirt
£65.00 GBP £65.00 GBP
Suzy navy blue A-line skirt from the Dollydagger Boutique Collection.
I grew up in the 70's (I know, shocking!) and I could usually be found in my white plimsolls and favourite A-line skirt, climbing trees and grazing my knees in the process. I loved that skirt and it's very much the inspiration for this more grown-up version.
Made from Supersoft luxury cotton twill, this navy knee length skirt features contrasting white piping and zip, 2 large back pockets for your phone and your essentials. Navy blue A-line skirt also as a side zip so it's easy to pull on and comfy to wear.
Measures approximately 63 cm from waist to hem.