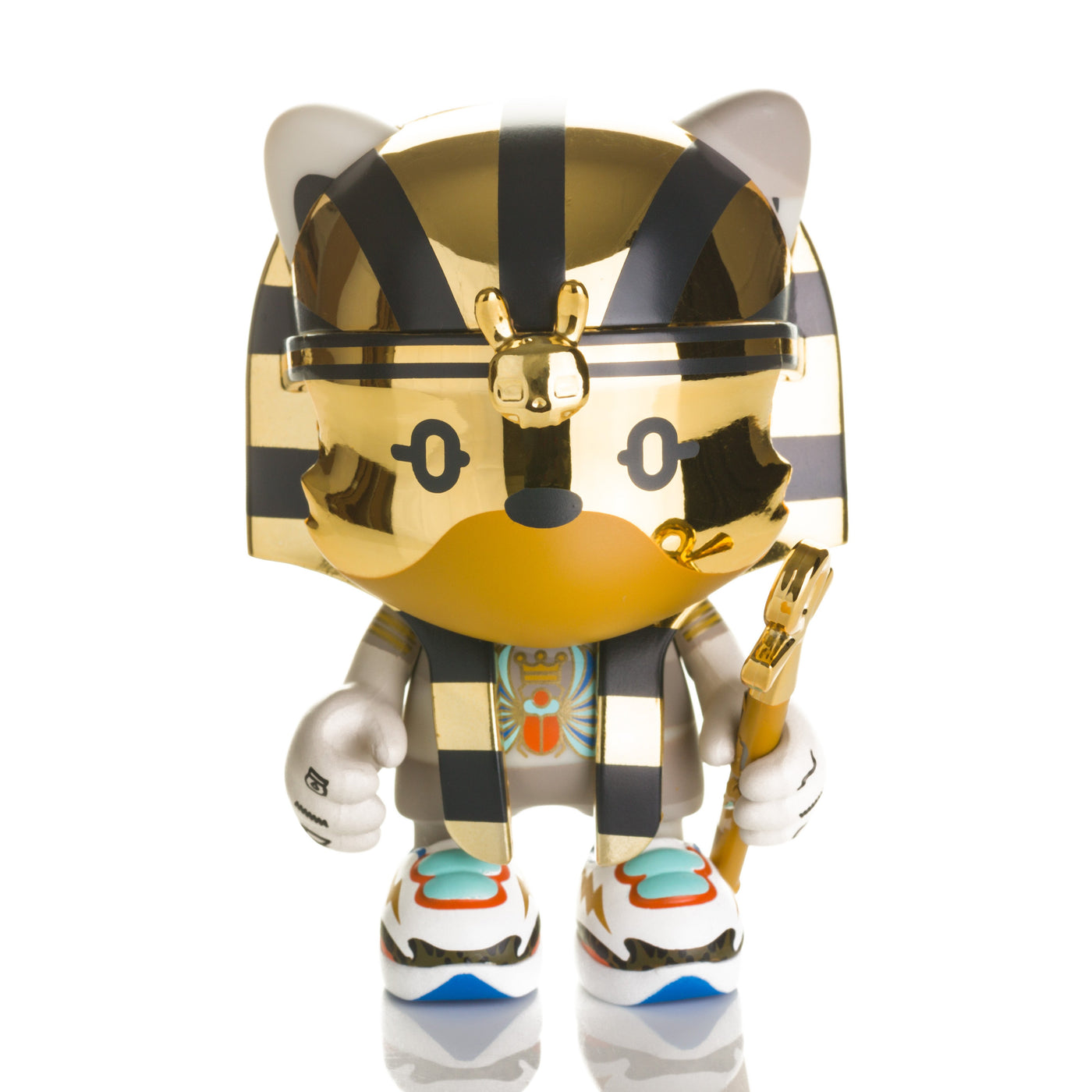 Superplastic King Janky The Seventh
£28.00 GBP £28.00 GBP
King Janky 7, designed by Huck Gee for Superplastic.
Special edition toy, limited to only 999 worldwide.
"Unexpectedly excavated from his tomb, this King of the Pharaohs is 3.5 inches of cursed vinyl royalty. Complete with staff of doom, this herald of horror is encased within a removable gold plated mask adorned by a glowing gold pendant enslaving the spirit of hope and joy. Unearth this regal nightmare before he continues his destiny of doom and destruction! ."

Released in 2020.
Limited edition of 999
Measures 3.5 inches tall
Made from soft vinyl