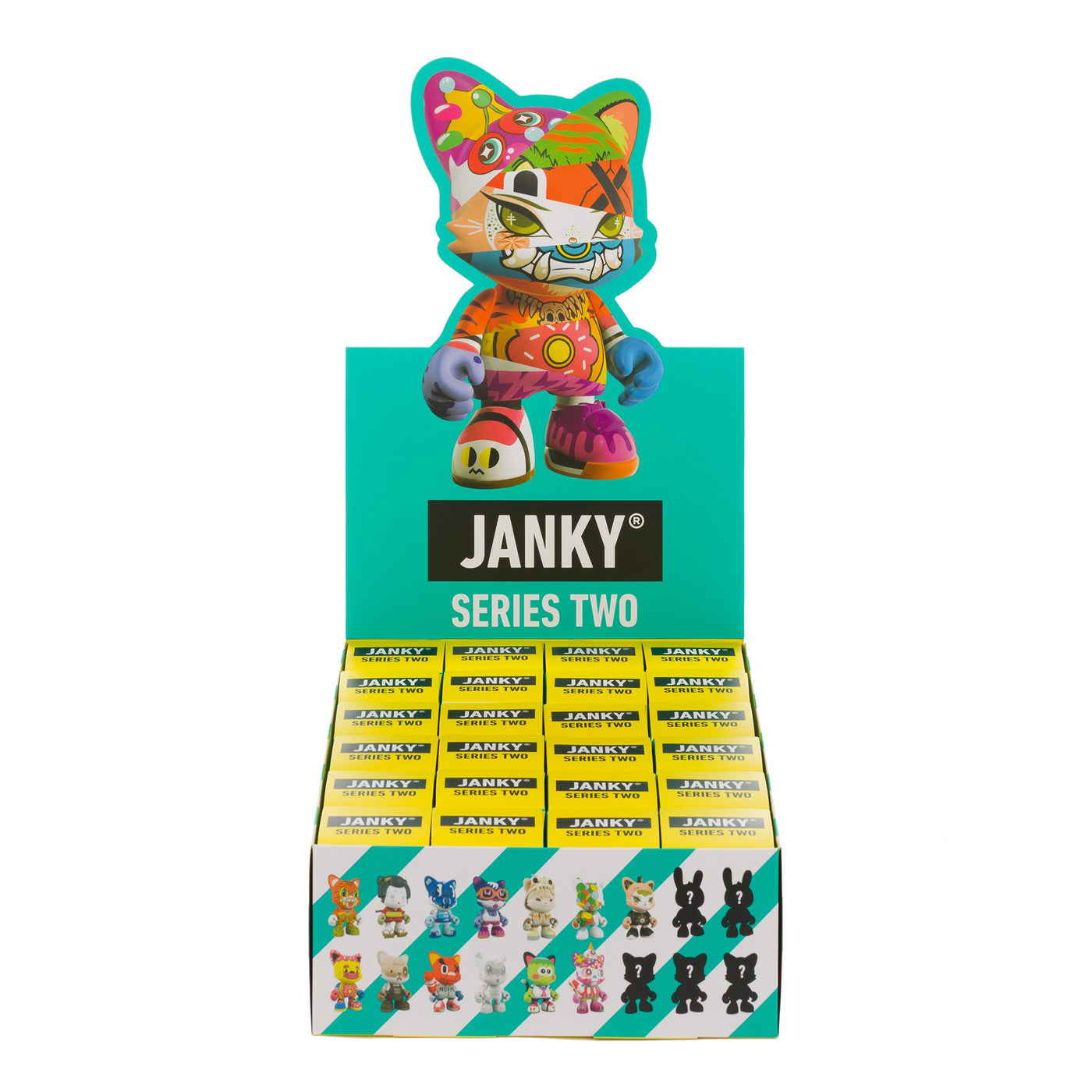 Superplastic Janky Series Two Blind Box 3 Inch Vinyl Art Toy
Sold Out
Out of stock? Email us and we will let you know if the item will be re-stocked and we might even be able to order one for you!
Janky Series 2 (2019) features more than 20 different 3 to 3.5 inch toys packed in sealed blind boxes.
Every box has a surprise inside and the luckiest will get one of the ultra rare designs, some of which are a secret until they are released. In addition there will also be 50 handmade toys placed randomly within the rest, so 50 of us will be having a big party!
Vinyl art toys Feature designs by an array of fantastic international artists including:  Add Fuel, Caramelaw, Chocotoy, Jor Ros, Julie West, Pete Fowler, Guggimon, Huck Gee, James Groman, Seen, Squink, Tado, 2PetalRose, Wattle, and a few surprises!
Released in 2019
Each Janky measures 3 to 3.5 inches tall
Made from soft vinyl
Full cases remain sealed in cellophane.