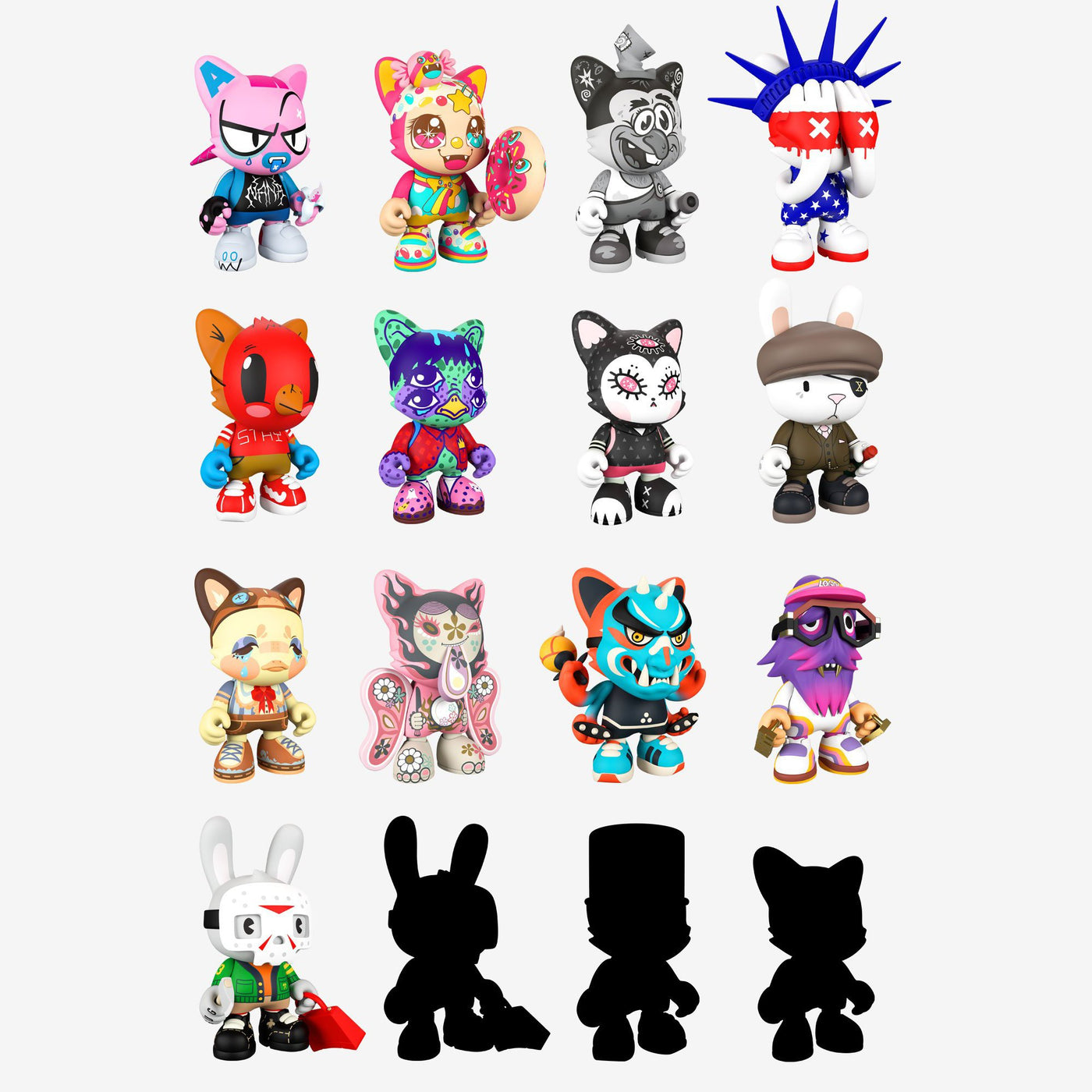 Superplastic Janky Series Three Blind Box
Sold Out
Out of stock? Email us and we will let you know if the item will be re-stocked and we might even be able to order one for you!
Superplastic Janky Series 3 (2020) features at least 16 different 3 inch toys packed in sealed blind boxes and is available as single blind boxes or a case of 12.
Every box has a surprise inside and the luckiest will get one of the ultra rare designs, some of which are a secret until they are released.
Superplastic series 3 features designs by an array of fantastic international artists including:  Andrea Kang, Anna Cattish, Caramelaw, Huck Gee, Jor Ros, Junko Mizuno, Mark Gmehling, Pete Fowler, Ricardo Cavolo, Scott Tolleson, Sentrock, Sket One, Wattle, Guggimon and at least 1 mystery artist but we don't know who that is yet.
Released in 2020
Each Janky measures 3 to 3.5 inches tall
Made from soft vinyl
Full cases remain sealed in cellophane.
Pre-order now for delivery in December. Please read our pre-order terms and conditions before buying.
Please note that payment by Klarna is not permitted on pre-order items.
Free UK shipping on orders over £80.