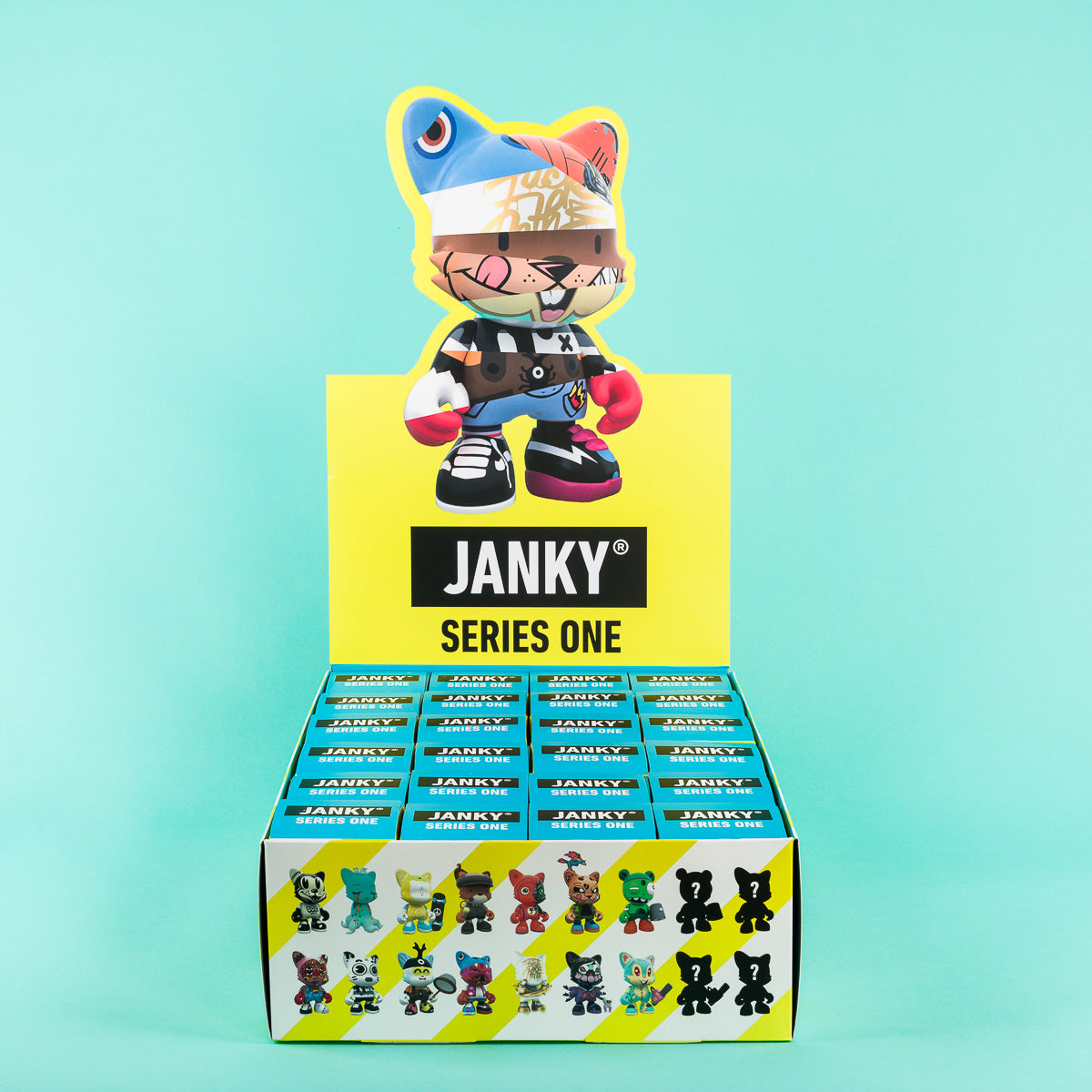 Superplastic Janky Series One Blind Box 3 Inch Vinyl Art Toy
Sold Out
Janky Series One (2018) features more than 20 different 3 inch toys packed in sealed blind boxes.
Every box has a surprise inside and if you're lucky you will get one of the super rare designs, some of which are a total secret until they are released.
Vinyl art toys Feature designs by an array of fantastic international artists including: Pete Fowler, Dalek, Junko Mizuno, Huck Gee, Ricardo Carvolo, Jake Parker, El Grand Chamaco, Camilla D'Erricco, Joe Ledbetter, Mark Gmehling, Sket One, and Tado.
Released in 2018
Each Janky measures 3.5 inches tall
Made from soft vinyl