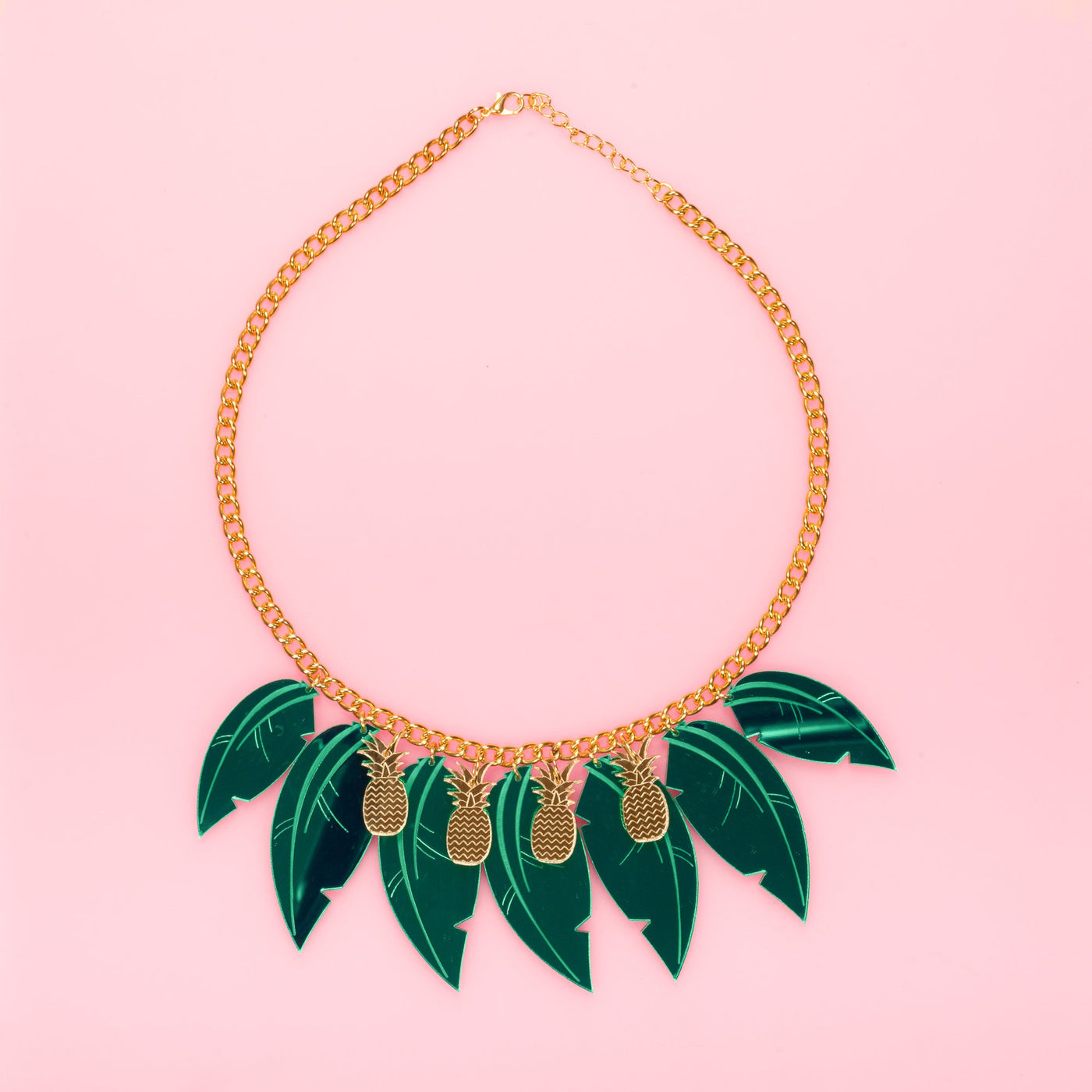 Statement Leaf Necklace
£60.00 GBP £60.00 GBP
Statement leaf necklace from Swank.
This tropical statement necklace features 7 emerald green, mirror perspex leaves and 4 gold mirror perspex pineapples. The mirrored perspex catches the light and looks especially stunning on a sunny day.
Green leaf and gold pineapple necklace measures approximately 14cm wide.
Chain length 22cm plus extender.