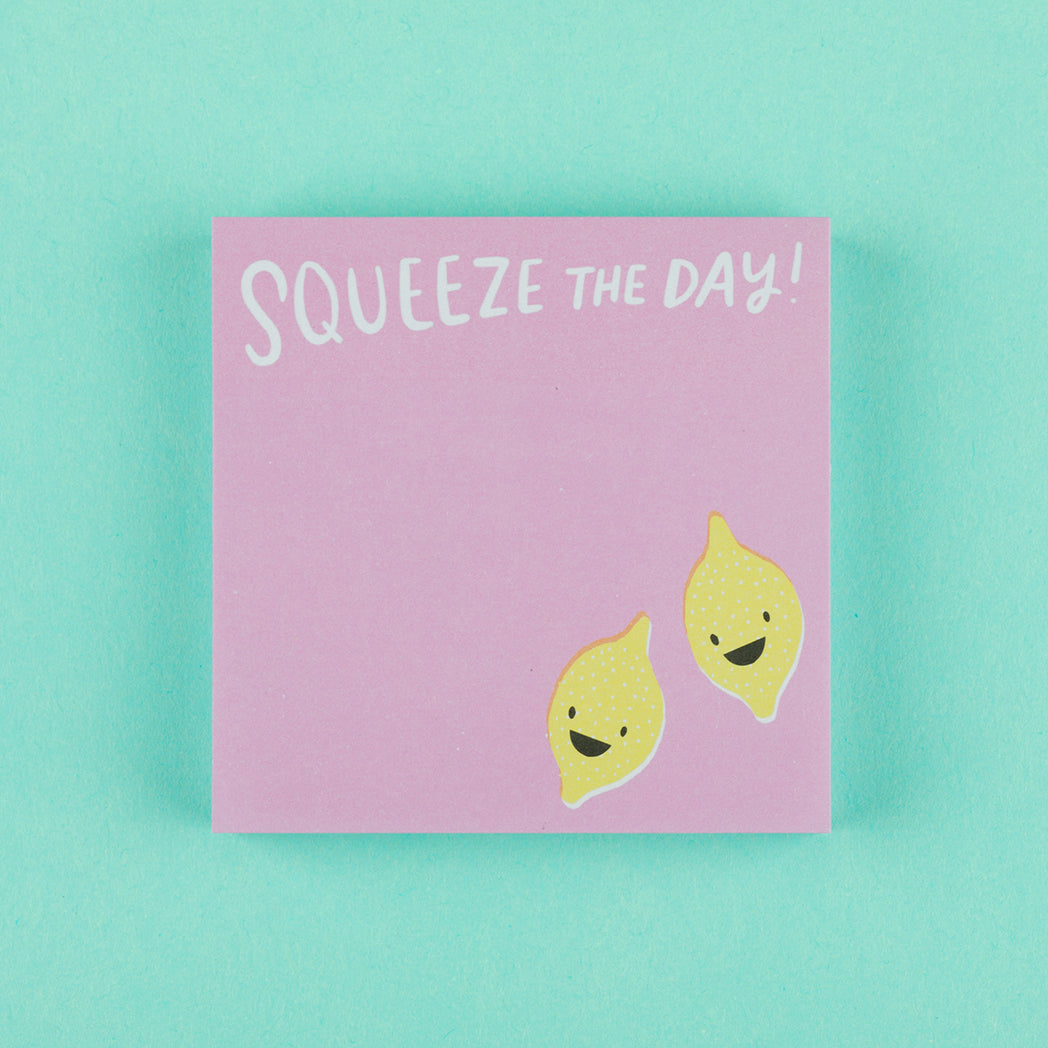 Squeeze the Day Sticky Notes
£2.95 GBP £2.95 GBP
Squeeze the Day Sticky Notes by Hello! Lucky for Ohh Deer.

When life gives you lemons, write it down. Because nobody has time to make lemonade and it's full of sugar anyway; these lemon sticky notes are a much better idea.

Filled with 100 sheets and the words 'squeeze the day' which is always good advice!
Lemon sticky notes measure 75 mm wide x 75 mm high x 10 mm deep.