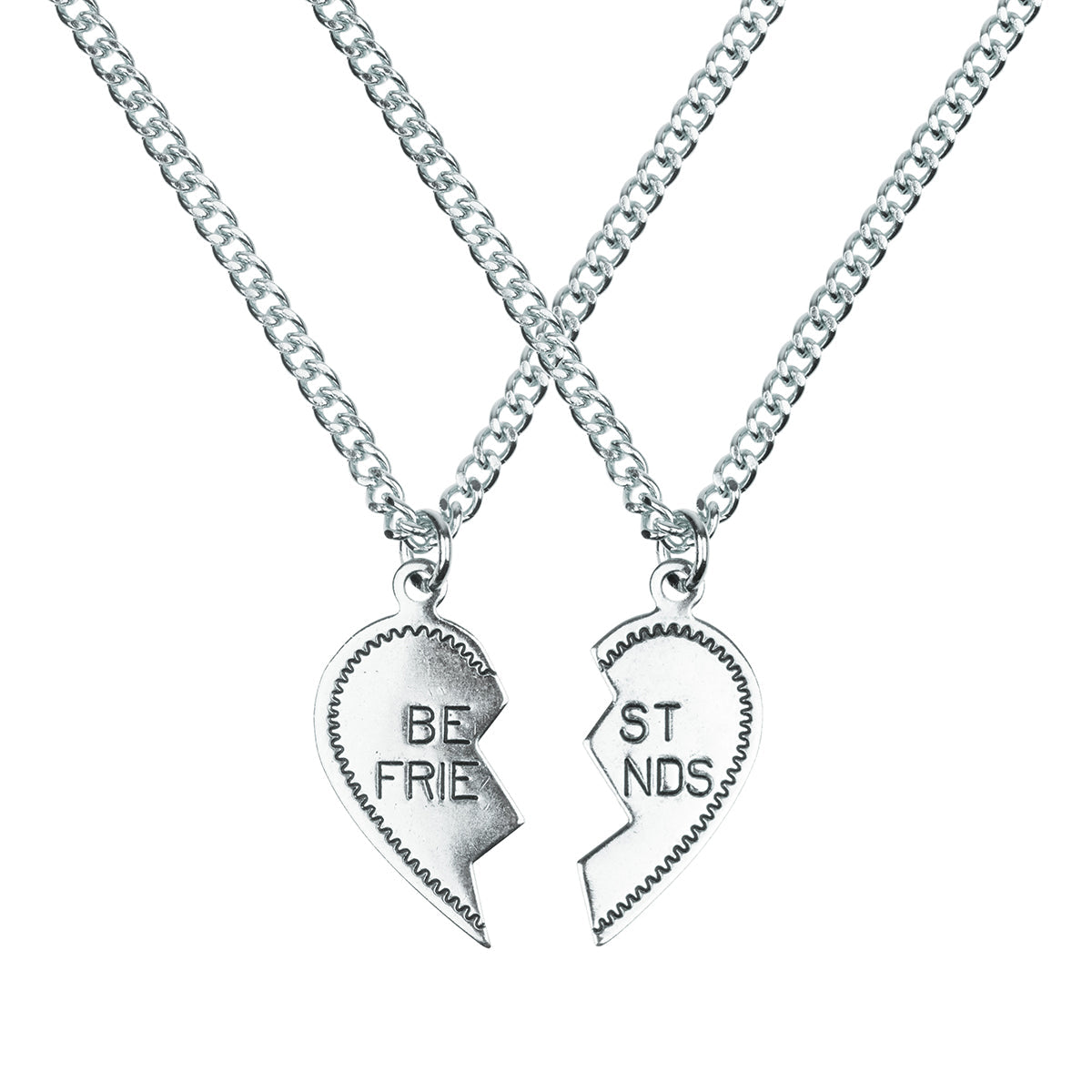 Silver Friendship Necklace Set
£19.00 GBP £19.00 GBP
Silver Friendship Necklace Set from the Dollydagger Vintage Charm collection.
If you are looking for a symbol of friendship necklace for your bestie, then look no further.

Our Silver Friendship Necklace Set features 2 silver plated charms, each one is half of a heart, engraved with the words 'Best Friends' so when you put them together, they become complete!
Our matching friendship necklaces are made with silver plated charms hanging from an 18" silver plated chain. Set includes 2 necklaces; you wear one and your BFF wears the other.
Matching friendship necklaces are made in our Bath studio and each one comes with a Dollydagger card.