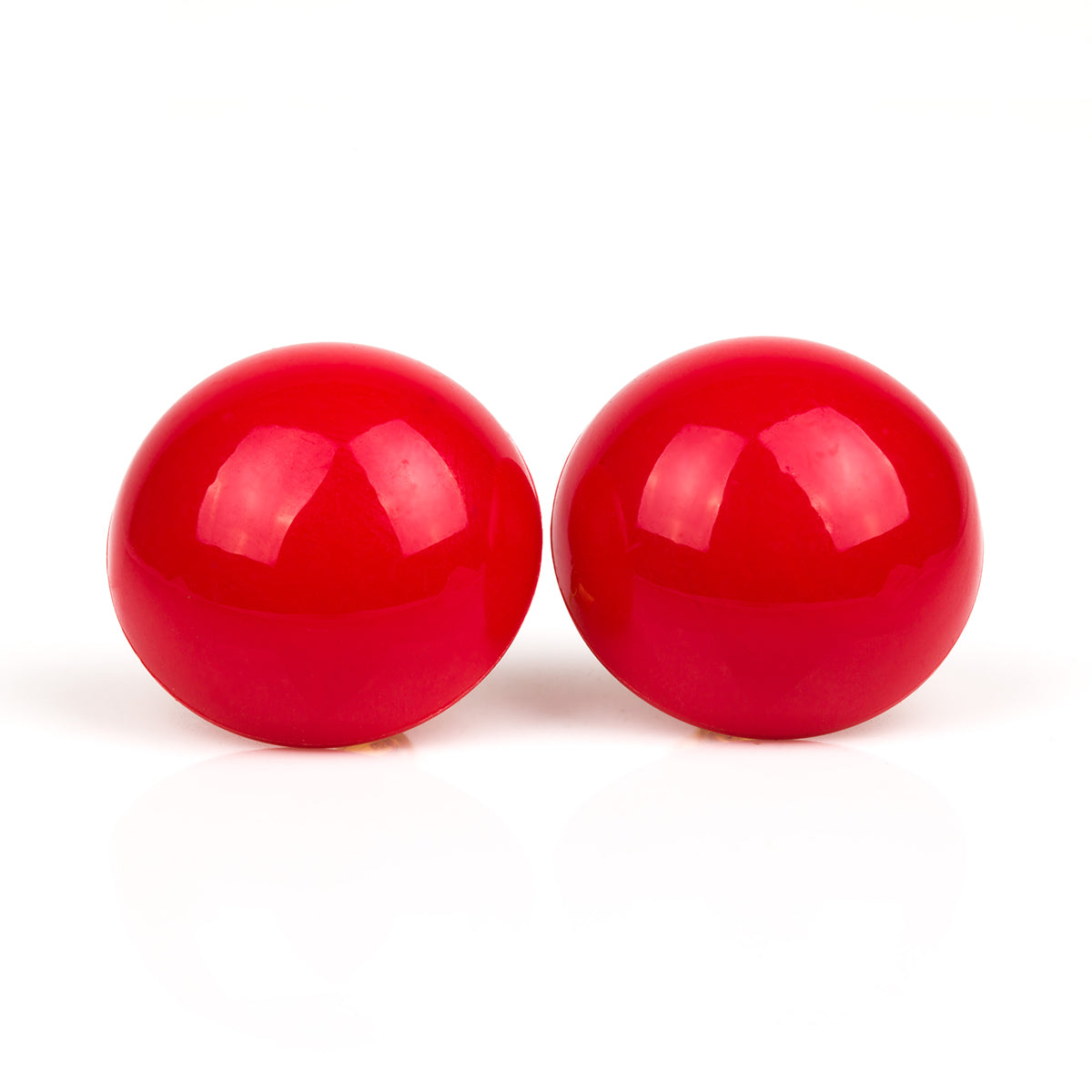 Red Retro Stud Earrings
£12.00 GBP £12.00 GBP
Red Retro Stud Earrings from the Dollydagger Vintage Charm Collection.
Made from glossy red lucite, our retro stud earrings are the perfect accessory for creating that 1950's holiday look; simply team with Capri pants and an over-sized pair of sunnies.

Domed earrings, measure approximately 2 cm across and feature red lucite half spheres sitting on gold plated earrings posts, with matching butterfly.
Retro stud earrings come attached to a pretty Dollydagger card.