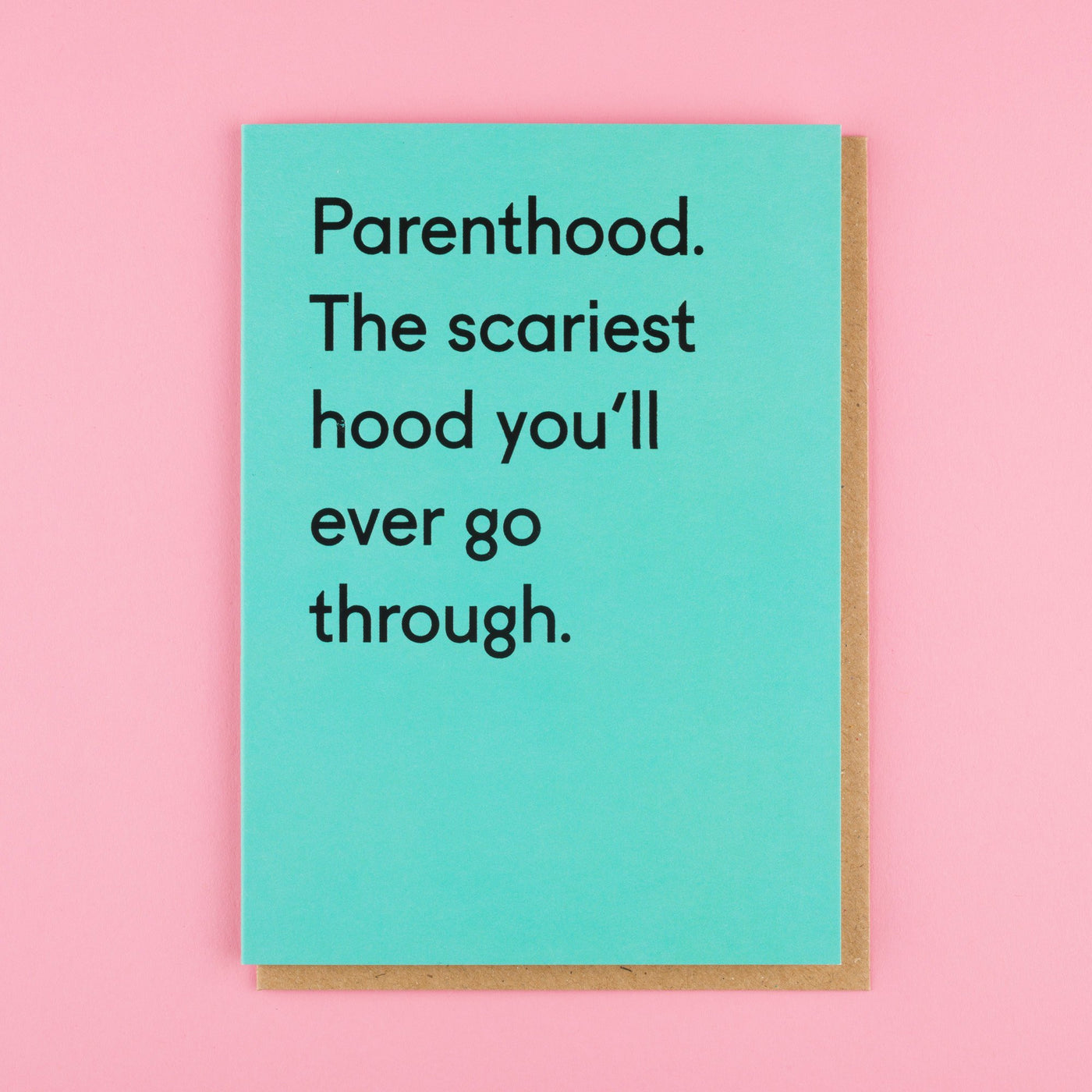 Parenthood Funny New Baby Card
£2.75 GBP £2.75 GBP
Ditch the storks and teddy bears and give your mates a laugh instead; they'll need it after countless sleepless nights and nappy changes. Designed and printed in the UK by Ohh Deer this new baby card features the words 'Parenthood, The scariest hood you'll ever go through', is printed on FSC board (so it's good for the planet!) and comes with an embossed recycled Kraft envelope. Designed by Cat Ings of Twin Pines.
Folded size: 105mm x 148mm (A6)
Orientation: Portrait
Designed and Printed in the UK
Want us to send it directly to the recipient? Email us your message and we will write it for you!