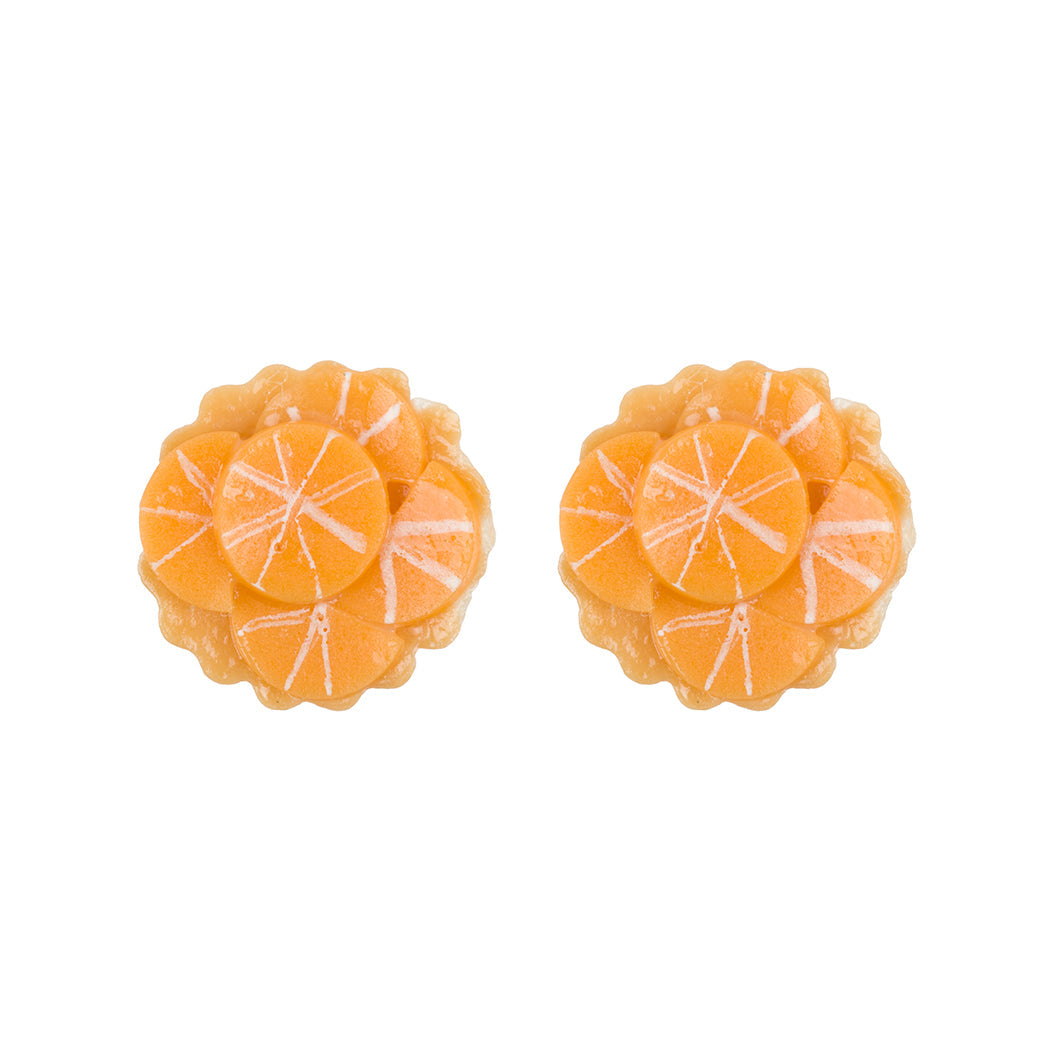 Orange Tart Earrings
£6.00 GBP
Orange Tart Earrings from the Dollydagger Patisserie Range.
You'll feel good enough to eat in these orange tart earrings.
Orange tart studs are made from polymer clay, measure approximately 8 mm in diameter and sit on silver plated earring posts. 
Orange Tart Earrings are made in our Bath studio and come on a pretty Dollydagger card.
*Earrings are non-returnable for hygiene reasons