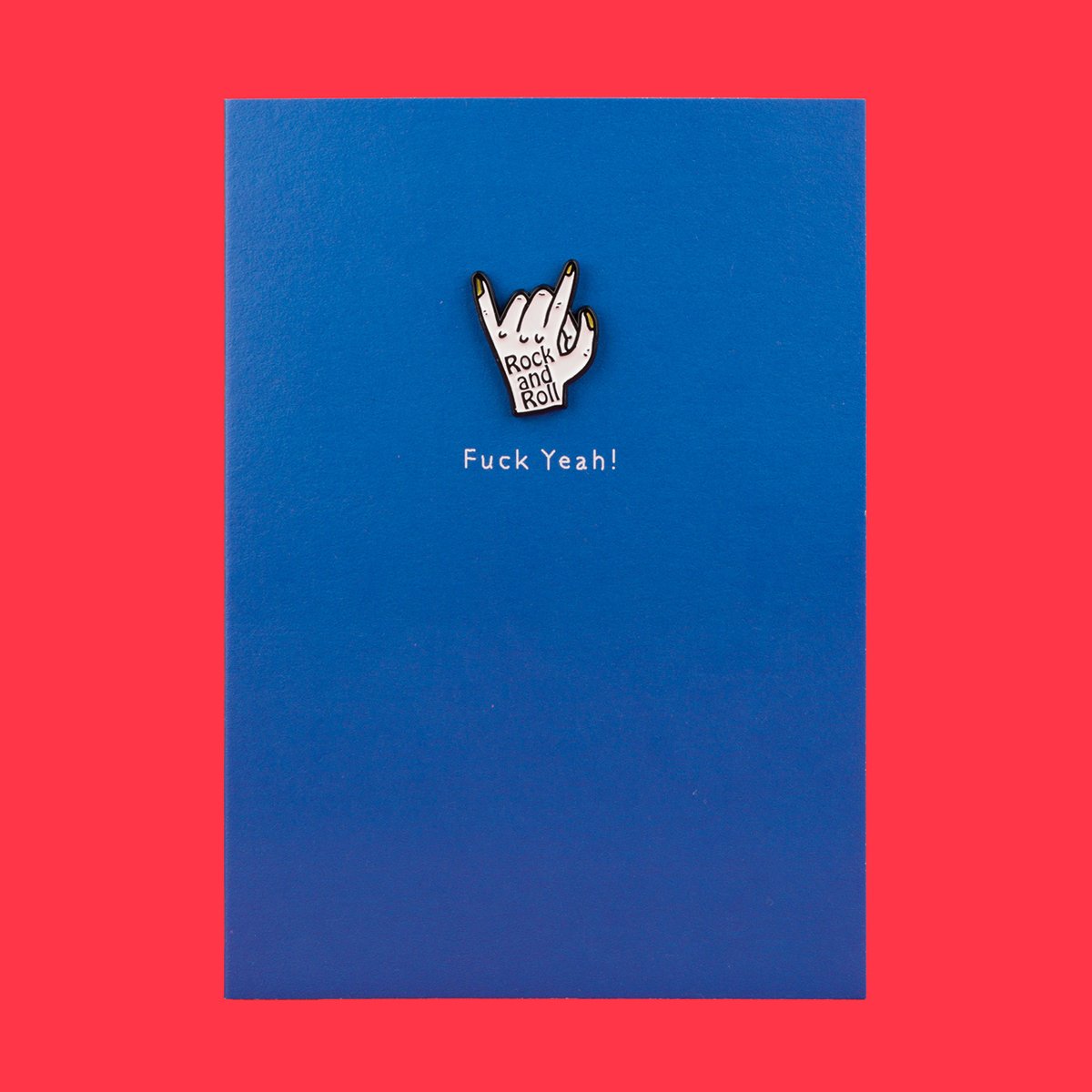 Rock & Roll Enamel Pin Card
£3.95 GBP £3.95 GBP
Rock & Roll enamel pin card by Ohh Deer.
Nothing says rock & roll more than the devil horns salute. Give this card and the recipient can give the sign of the horns to everyone, all the time.
Designed and made in the UK,  enamel pin card, includes a pin that can be removed and relocated anywhere you like, because it's a pin! Printed on FSC board (so it's good for the planet!) and comes with a kraft envelope.
Folded size: 105mm x 148mm (A6)
Orientation: Portrait
Designed and Printed in the UK
Want us to send it directly to the recipient? Email us your message and we will write it for you!