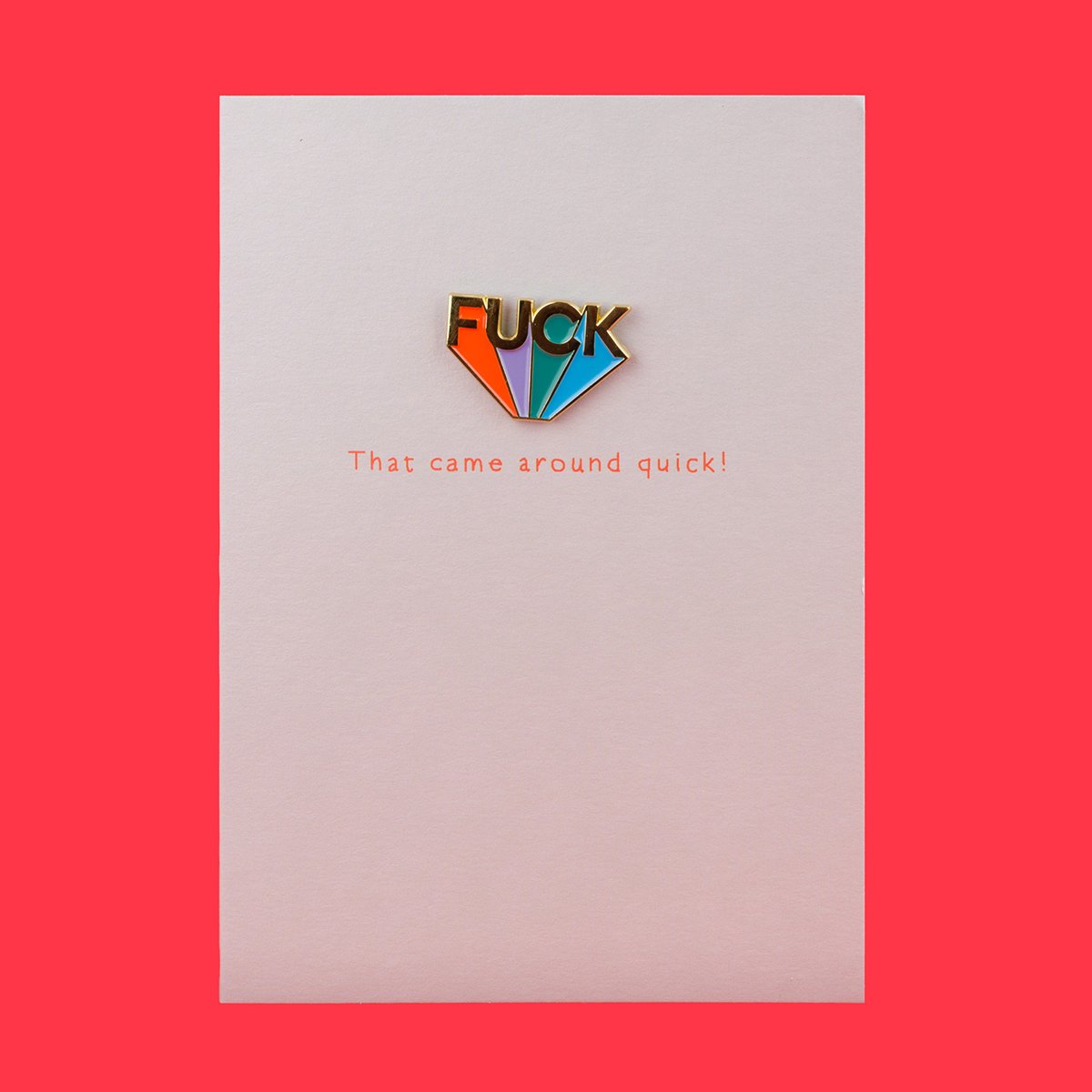 Fuck Enamel Pin Birthday Card
£3.95 GBP £3.95 GBP
Fuck enamel pin birthday card by Ohh Deer.
The older you get, the more of a shock it is when your birthday comes around. Time really flies! and what better way to express that sentiment with this 'fuck' enamel pin.
Designed and made in the UK, sweary birthday card, includes an enamel pin that can be removed and relocated anywhere you like, because it's a pin! Printed on FSC board (so it's good for the planet!) and comes with a kraft envelope.
Folded size: 105mm x 148mm (A6)
Orientation: Portrait
Designed and Printed in the UK
Want us to send it directly to the recipient? Email us your message and we will write it for you!