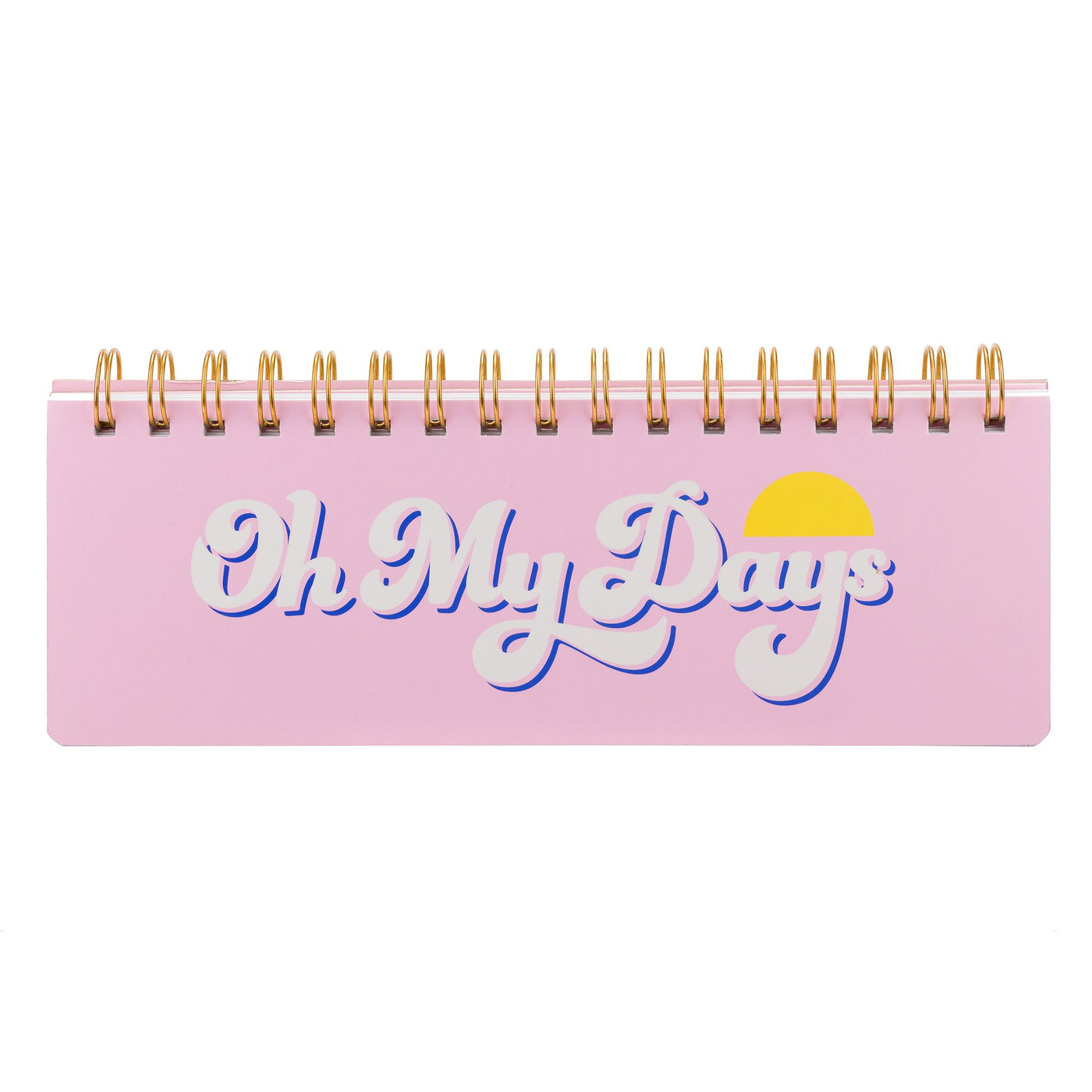 Oh My Days Weekly Desk Planner
£9.99 GBP £12.00 GBP
Oh My Days Weekly Desk Planner from Yes Studio.
Sometimes it's just easier to write things down, with a pen, on paper. If you love a bit of stationery (guilty as charged!) this fun desk planner from Yes Studio is very handy indeed.
A weekly planner, it contains 56 pages, each with a column for each day of the week. The columns are divided into 7 slots and they're blank so you can add your own times, so there's no wastage (winning!) Reverse sides are blank so you can doodle to your heart's content and make notes if you need to.
Desktop planner also has a built in fold-out stand so when it's not prettying-up your desk it can be folded flat and popped in your bag, so you can add to it wherever you are; because you never know when or where you might get an invitation that can't be refused!
Front cover features the words 'Oh My Days' 
Weekly planner measures 230 mm wide x 80 mm high x 15 mm deep.