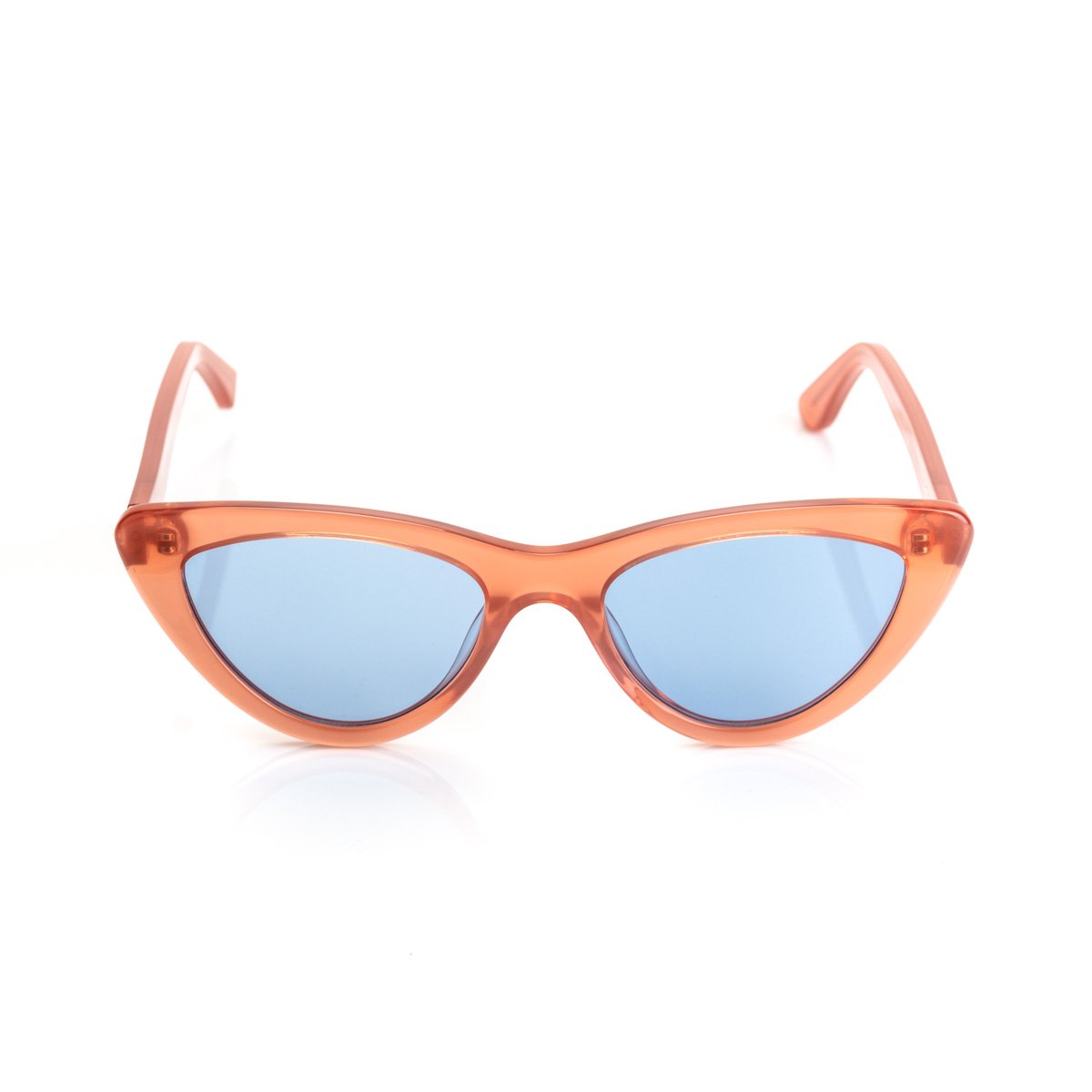 Meria Narrow Cat Eye Sunglasses
£60.00 GBP £75.00 GBP
Meria narrow cat eye sunglasses by ethical brand Pala Eyewear.
Small frame cat eye sunglasses feature a coral pink crystal acetate frame and a pale blue lens.  Come with a silky protective drawstring bag within a woven case, produced by traditional weavers in Ghana, from recycled plastics.
Blue lensed sunglasses provide 100% UVA protection.
Pala donate a pair of glasses for every pair they sell.