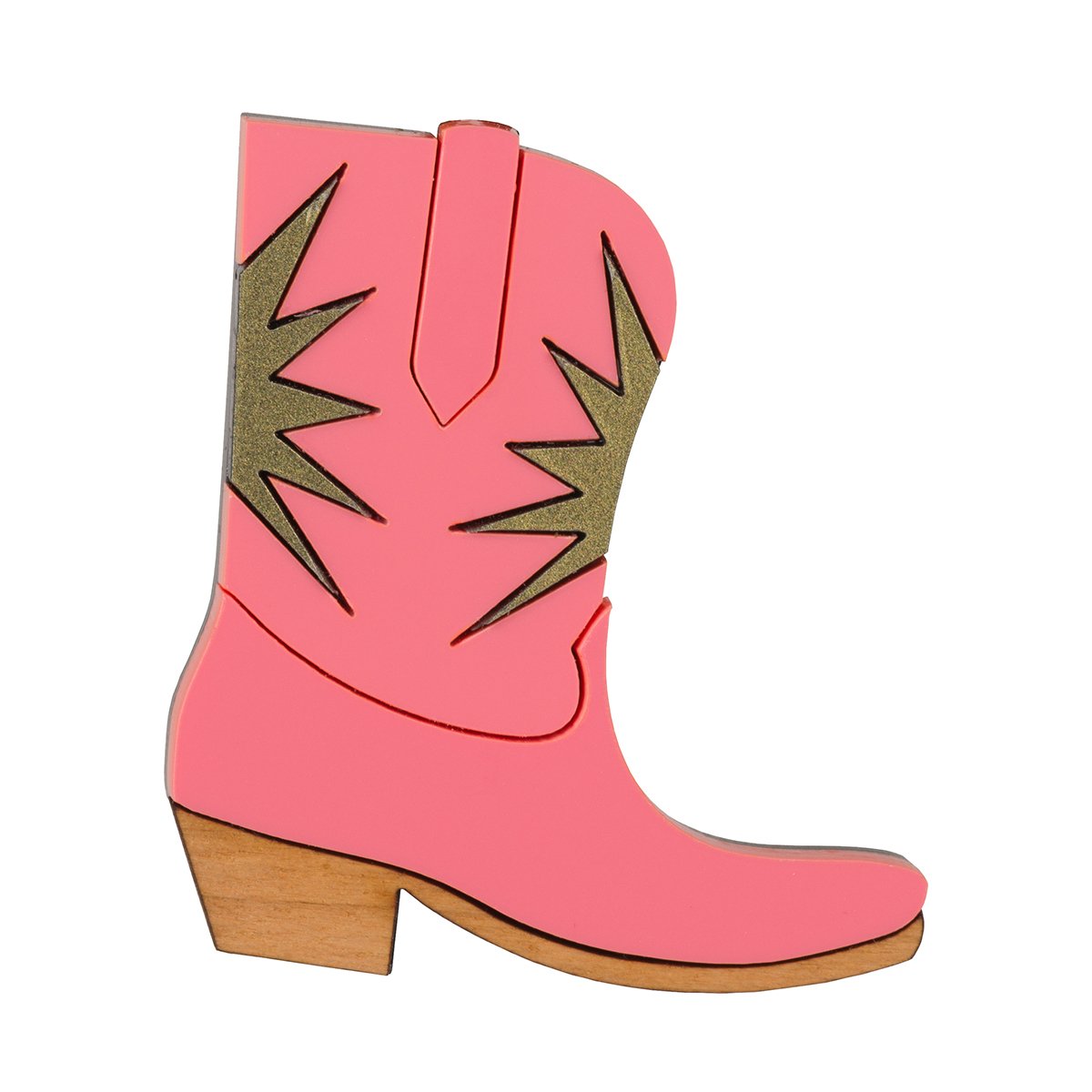 Lou Taylor Pink Cowgirl Boot Brooch
£40.00 GBP £40.00 GBP
Pink Cowgirl Boot Brooch from Lou Taylor.
Handmade in Lou's Brighton studio this amazing pink cowboy boot brooch is made from white and silver perspex and have cherry wood heels.
Pink boot brooch measures approximately 5 cm across x 5 cm tall.
Wear with your favourite gingham dress and plaits!
Yeehaw!