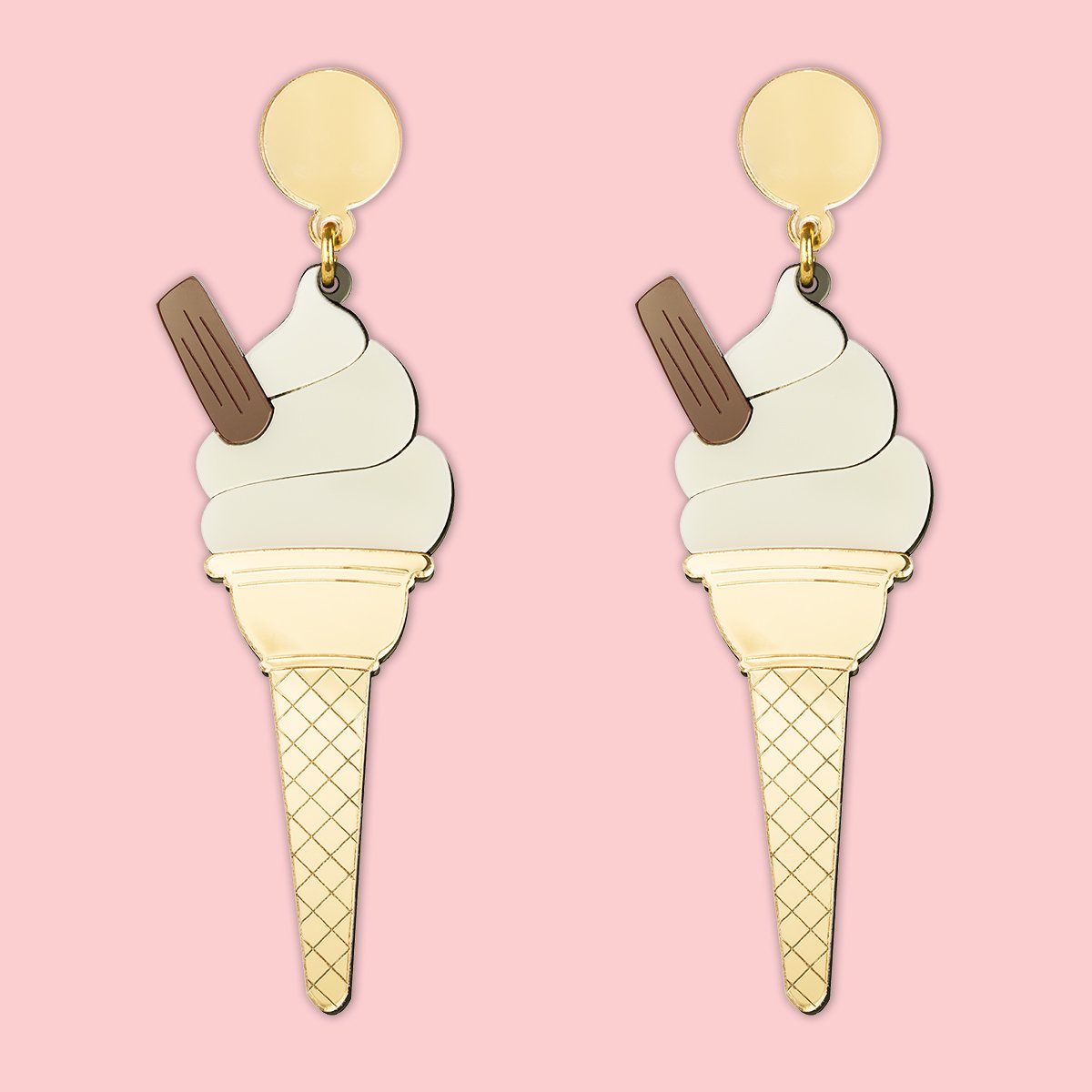 Lou Taylor 99 Ice Cream Earrings
£60.00 GBP £60.00 GBP
99 Ice Cream Earrings from Lou Taylor's Lido Collection.
Nothing says summer holiday quite like a 99 Ice Cream, usually dripping down the side of the cone because it's melting too soon, making your hands sticky, which then get covered in sand so you have to go to the sea to wash it off; that's if you don't lose the ice-cream first, either to a predatory seagull or a clumsy moment.
Save yourself the trouble and wear these amazing Mr Whippy earrings! Complete with chocolate flake, these large 99 ice cream earrings will add a smile to everyone's face, especially yours!
Inspired by Lidos and classic british holidays, these earrings look good with absolutely everything.
Ice cream cone earrings measures 12 cm tall and 4 cm across at their widest point.