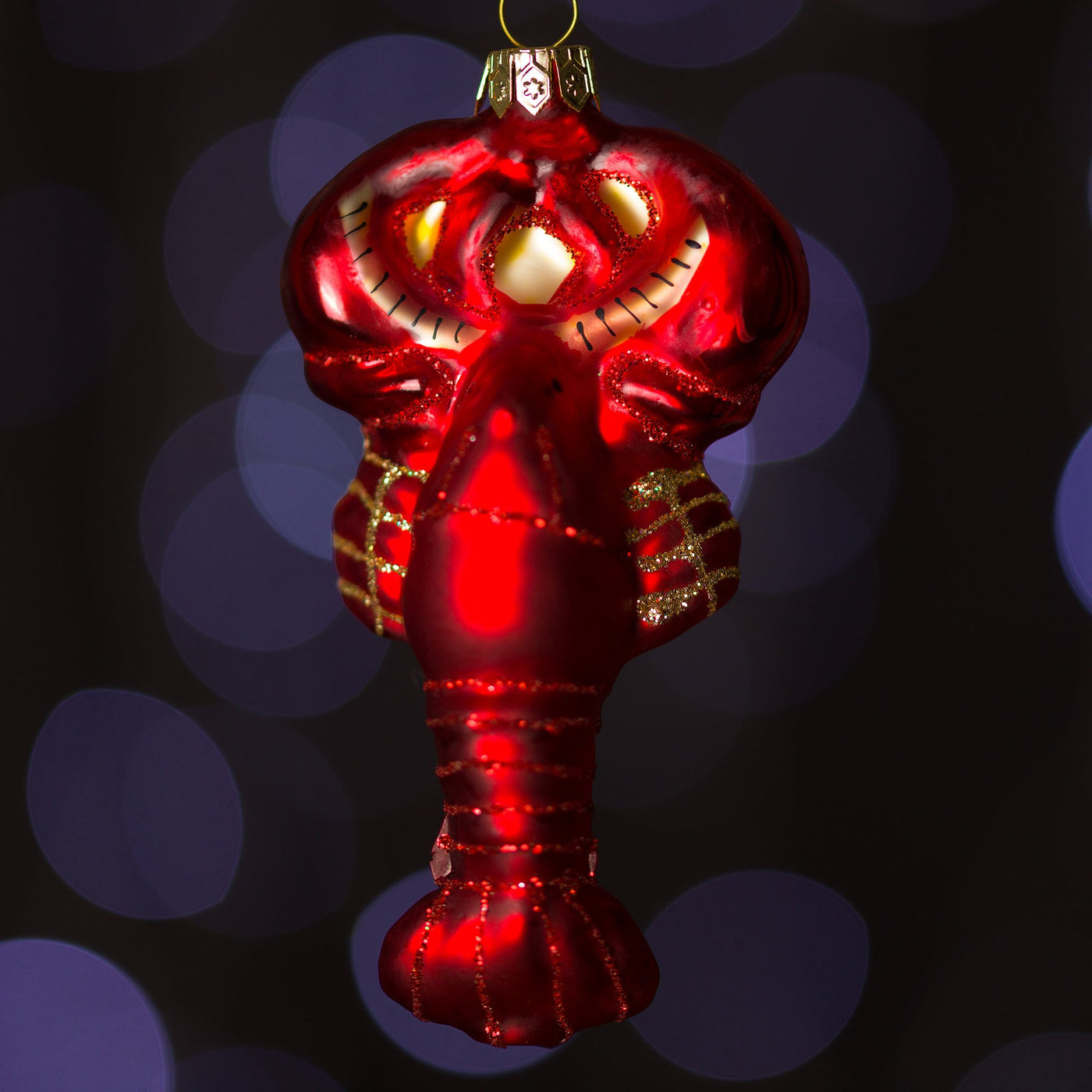 Lobster Bauble
£9.99 GBP £9.99 GBP
Ditch the turkey and go for a spot of decadence this Christmas with lobster instead! Can't afford it? Then don't worry, this lobster christmas decoration should do the trick and put a smile on everyone's faces!
This brilliant lobster bauble from Sass and Belle is made from blown glass, painted bright lobster red and finished with some red and gold glitter. Glass lobster bauble hangs securely from a gold thread.
Lobster Christmas decoration measures 13.5 cm long x 6 cm wide x 5.5 cm high.