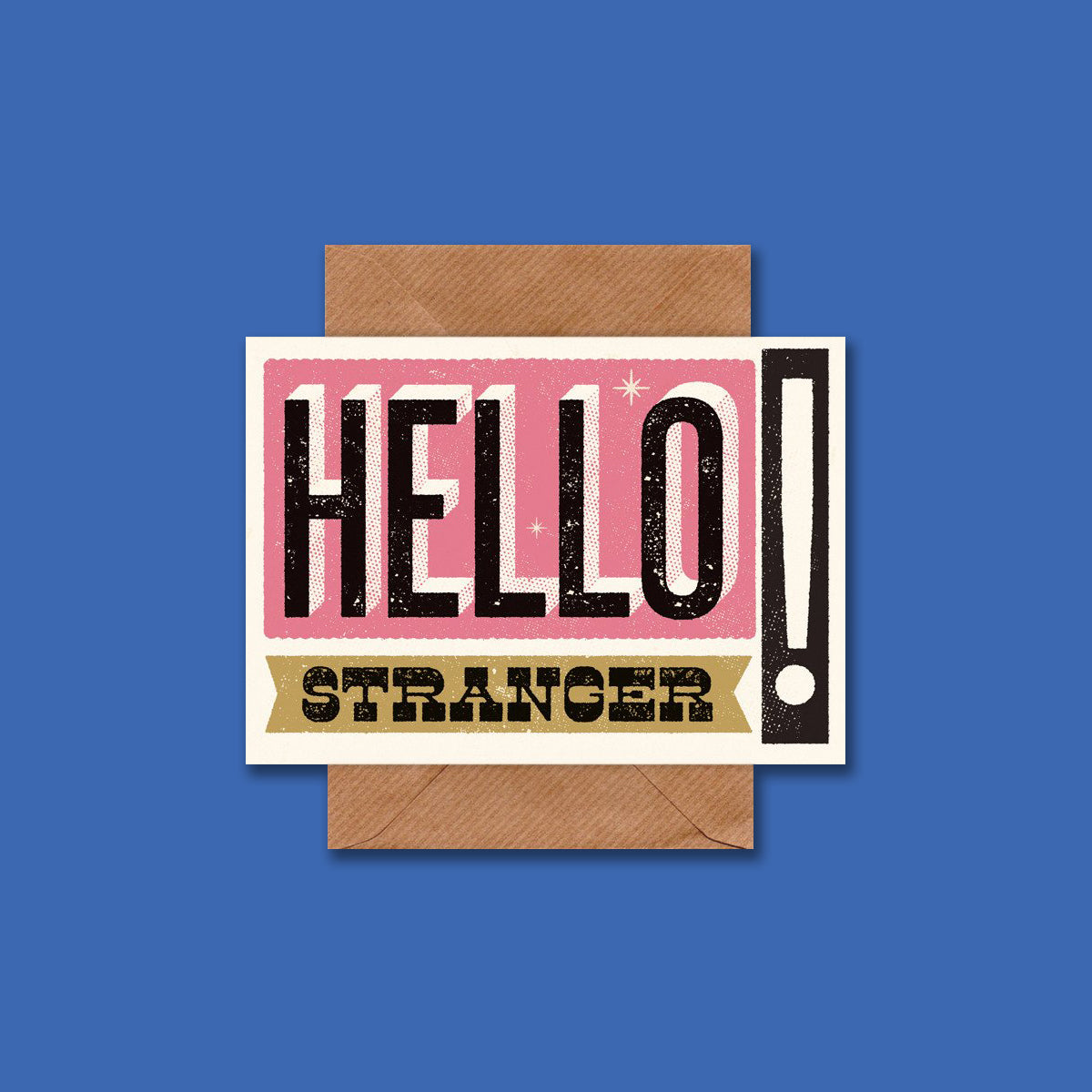 Hello Stranger! Letterpress Style Card
£3.00 GBP £3.00 GBP
Catch up with long lost friends with this letterpress style card from Telegramme.
Featuring letter press style type in black, gold and pink, this delightful letterpress style card is printed on iTone SM Cream paper 352gsm loop (I think that means it's good!) comes with an embossed recycled Kraft envelope and is designed and printed in the UK.
Folded size: 105mm x 148mm (A6)
Print method: Litho Print Quality Indigo 5500 Digital Press
Orientation: Landscape
Designed and Printed in the UK
Want us to send it directly to the recipient? Email us your message and we will write it for you!