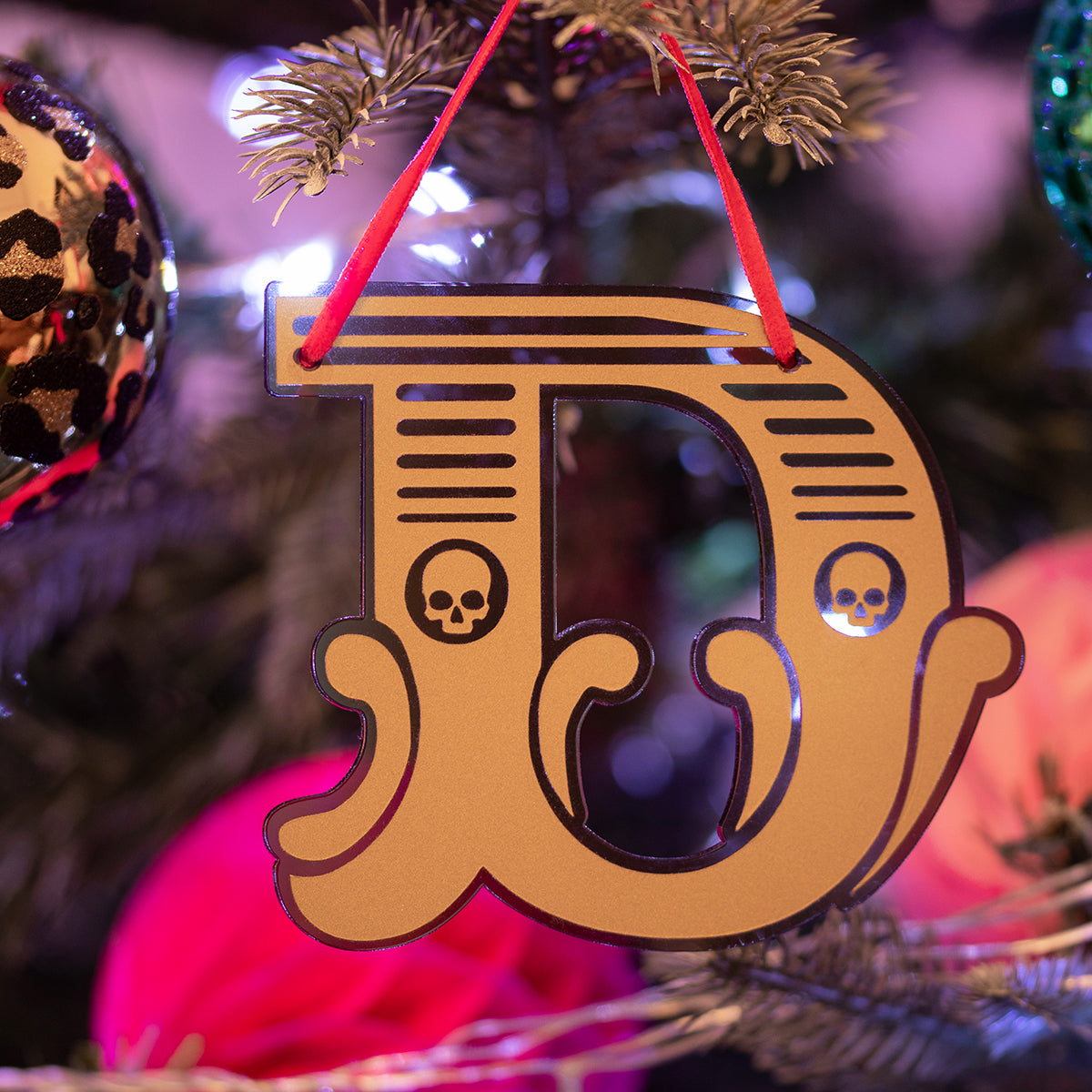 Letter D Christmas Decoration
£7.00 GBP £7.00 GBP
Letter D Christmas Decoration by Curly Mark exclusively for Dollydagger.
Hand made in West Sussex by our long time friend and collaborator Curly Mark, this letter D ornament features a transparent smoke grey perspex with a metallic gold vinyl Ringmaster style design with added skulls! Letter D Christmas decoration comes with two 20 cm lengths of ribbon, in gold and hot pink velvet, so you can hang your decoration at your preferred length; because you might need to adjust, to fit the perfect spot on your tree!
Each letter measures 10 cm tall, the width of each varies.
Available in letters A to Z, a Ringmaster heart or ampersand, these letter D Christmas ornaments are laser cut, with each individual piece of metallic gold vinyl placed by hand. As such they may differ slightly from the photos or have minor imperfections.
Letter D ornament measures 10 cm tall, without ribbon.