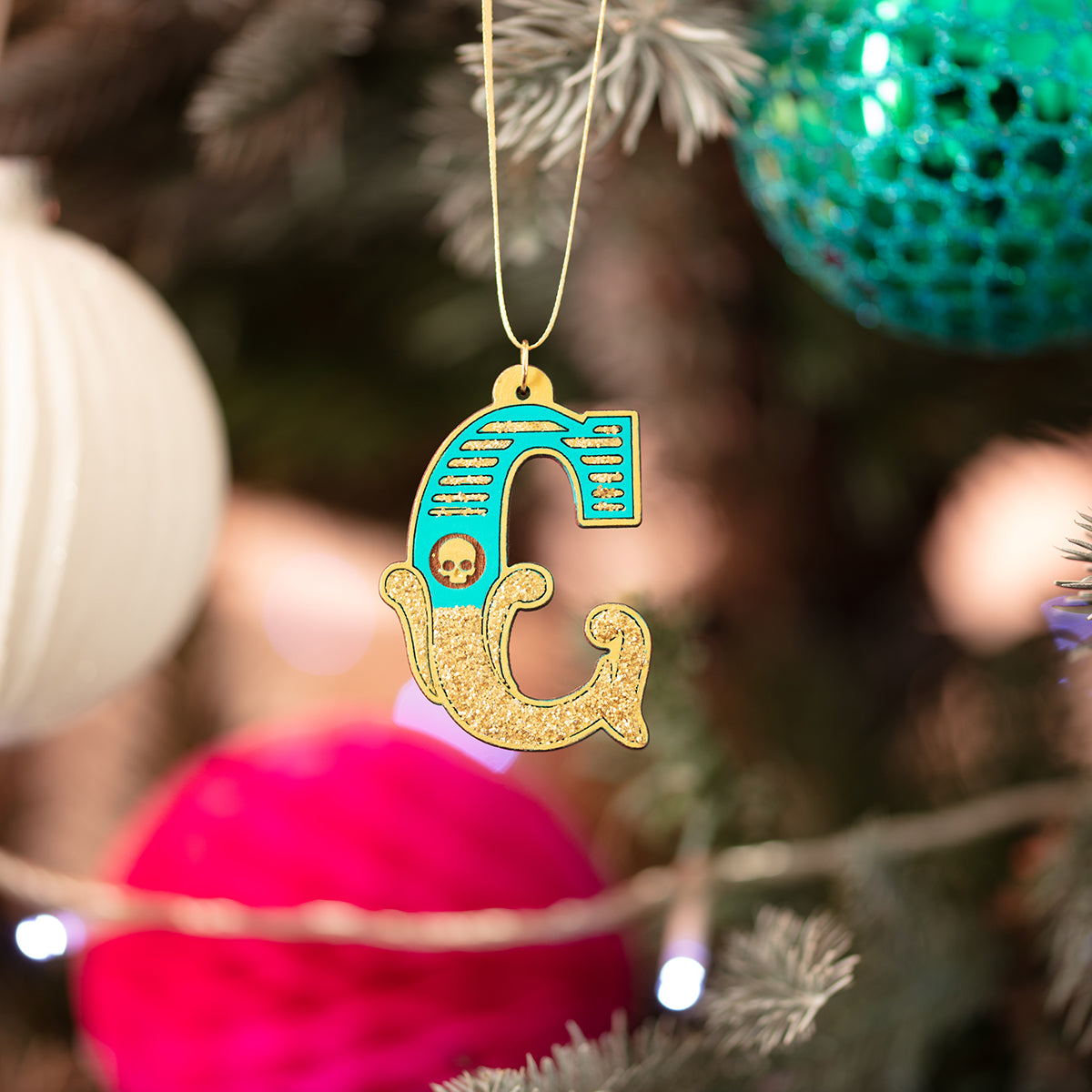 Letter C Wooden Tree Ornament
£7.00 GBP £7.00 GBP
Letter C Wooden Tree Ornament by Curly Mark exclusively for Dollydagger.
Laser cut in West Sussex by our long time friend and collaborator Curly Mark, this letter C wooden tree ornament is made from cherry ply wood and hand painted by Emma Dollydagger in our Bath studio. Letter C wooden tree ornament, is painted with vibrant green acrylic paint and embellished with gold eco glitter and comes with a 20 cm length of gold ribbon, so you can vary the length, according to where you are hanging it.
Each wooden alphabet ornament measures  5.5 cm tall, the width of each varies.
Available in letters A to Z, a Ringmaster heart or ampersand, these wooden ornaments are laser cut and painted by hand. As such they may differ slightly from the photos or have minor imperfections.
Wooden alphabet ornament is signed on the back.