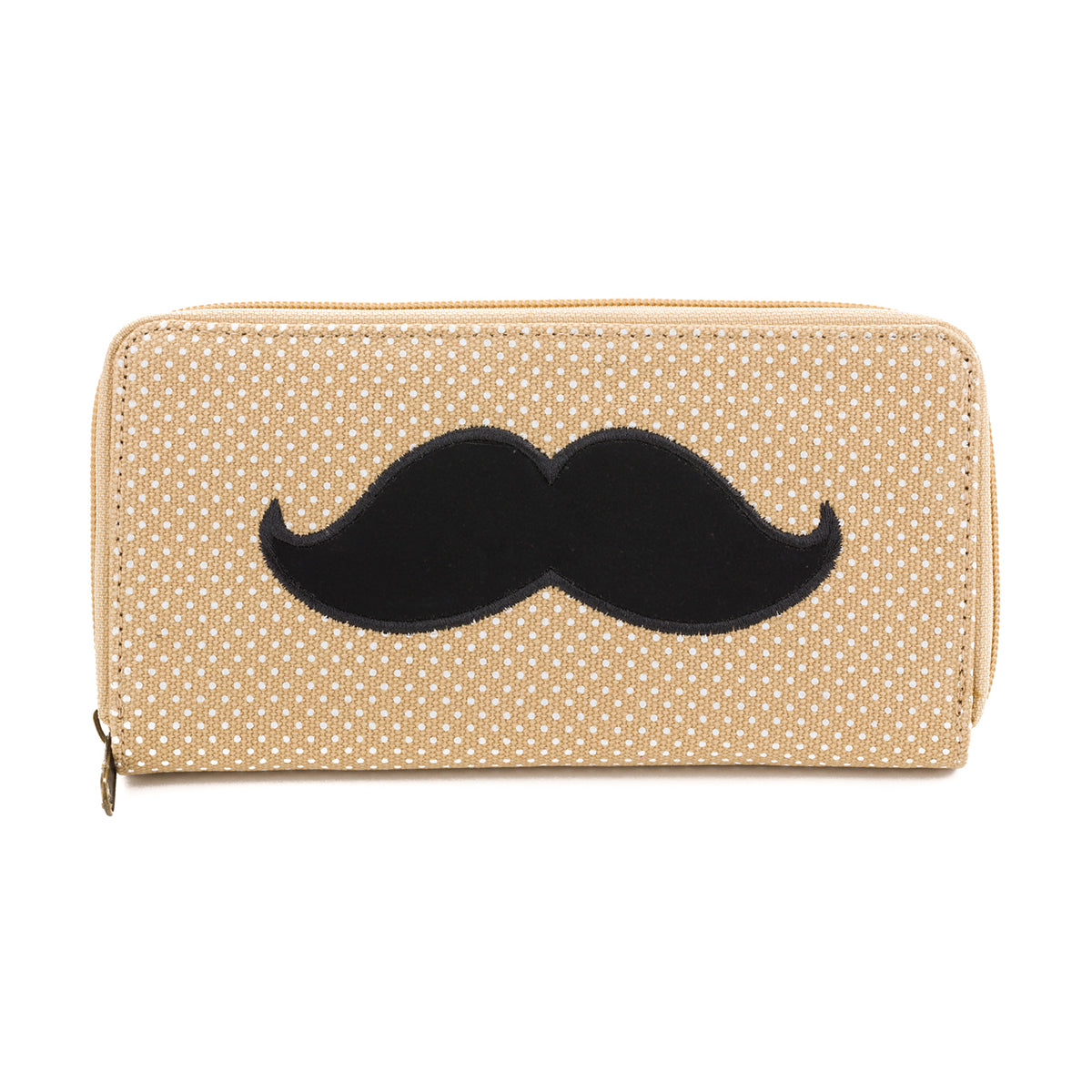 Dapper Wallet
£22.00 GBP £22.00 GBP
Dapper Wallet from Kate Garey.
We love this cool bifold wallet!  Made in the UK from cotton canvas adorned with embroidered moustaches this wallet is fully lined with faux leather and features a large coin compartment on one side and pouches on the other for your credit cards and notes.
Moustache wallet has 5 pouches for credit cards and 5 for notes plus a clear photo window for a picture of your sweetheart!
Measures 19 cm wide x 11 cm high when closed