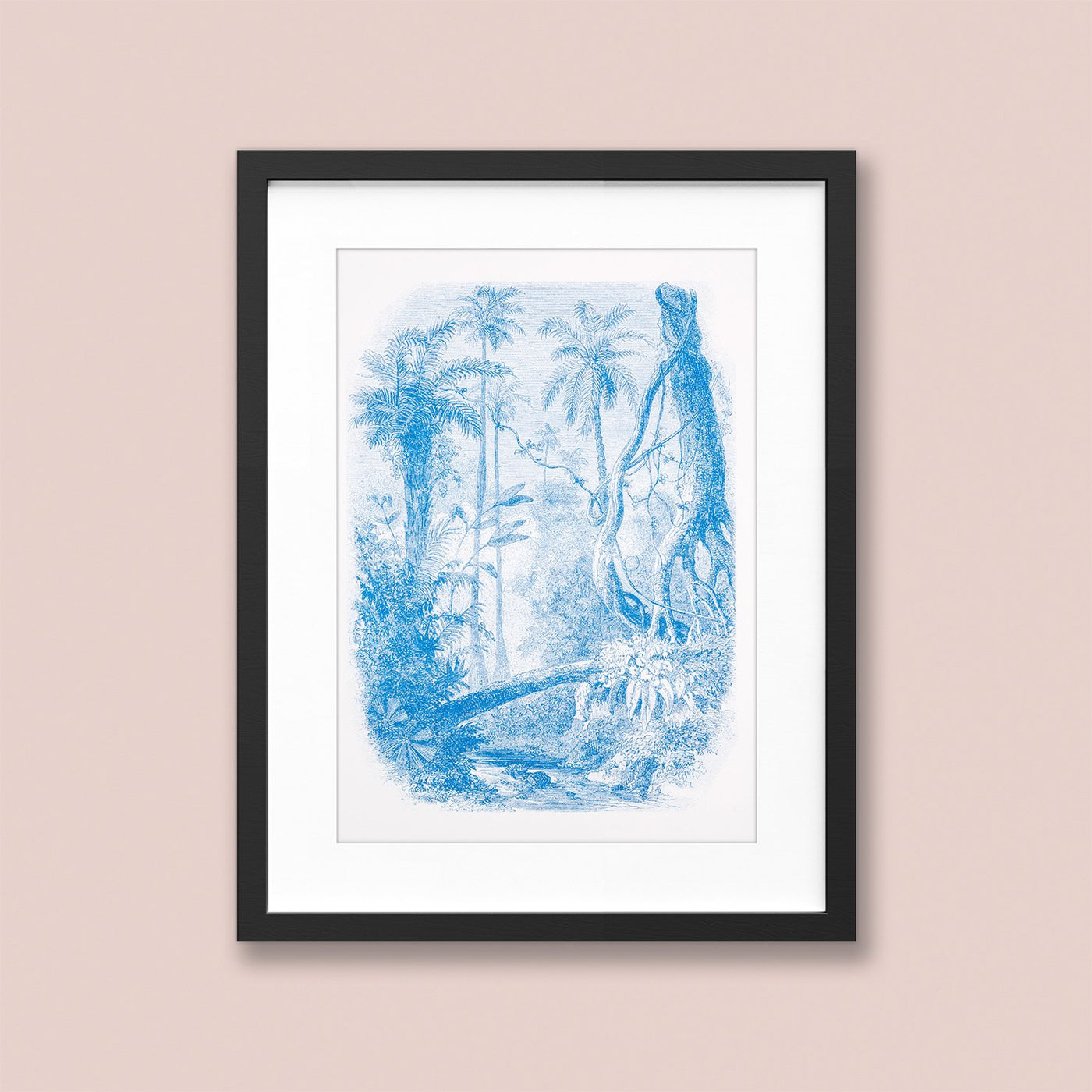 Jungle Art Print
£14.95 GBP £14.95 GBP
Jungle art print by Ohh Deer.
Printed in a single shade of blue, this Jungle art print from Ohh Deer adds a tropical vibe to any room. Featuring a tropical scene with palm trees and a flowing stream this riso print is printed in one colour on 240gsm FSC approved paper.
Risograph prints are created using a rolling process with colours printed individually in layers. They're not quite hand made but almost! The process means that each one is unique.
Frame and mount not included.

Size: A4 (210mm x 297mm)
Print Method: Risograph
Orientation: Portrait
Paper: 240gsm FSC approved uncoated paper