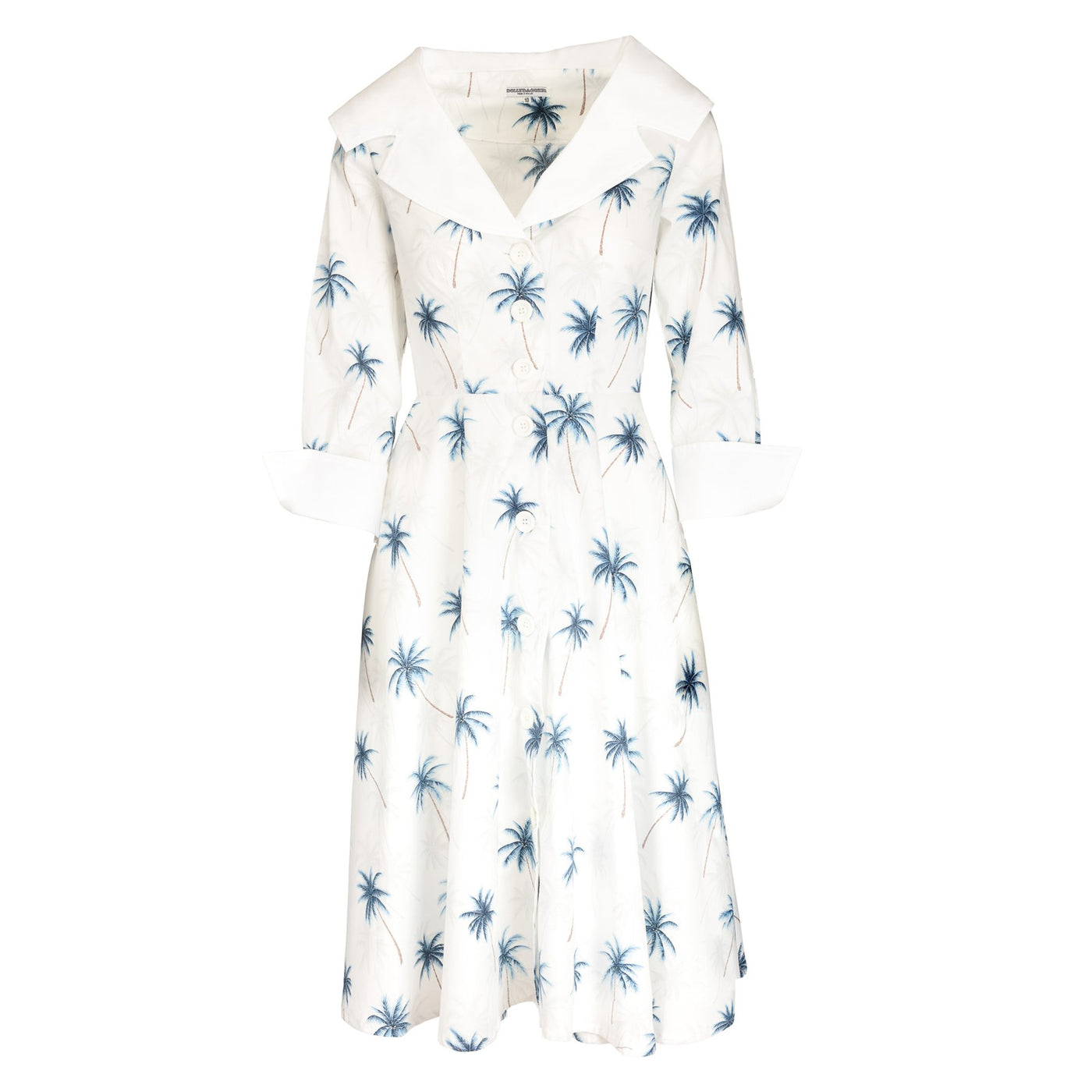 Jackie Palm Print Dress
£129.00 GBP £149.00 GBP
Palm print 1950's style Jackie dress from the Dollydagger Boutique collection.
1950s palm print dress is made from palm print luxury cotton and features a wide collar and cuffs in contrasting white. The blue and white palm print will keep you cool and bright on a summer day!
1950s style palm print dress features a wide flared skirt, 3/4 length sleeves and button down front.
Accessorize with a cool G&T and an Aston Martin, a DB5 should do it!
100% cotton

Available in UK sizes 8 to 22

Made in the UK