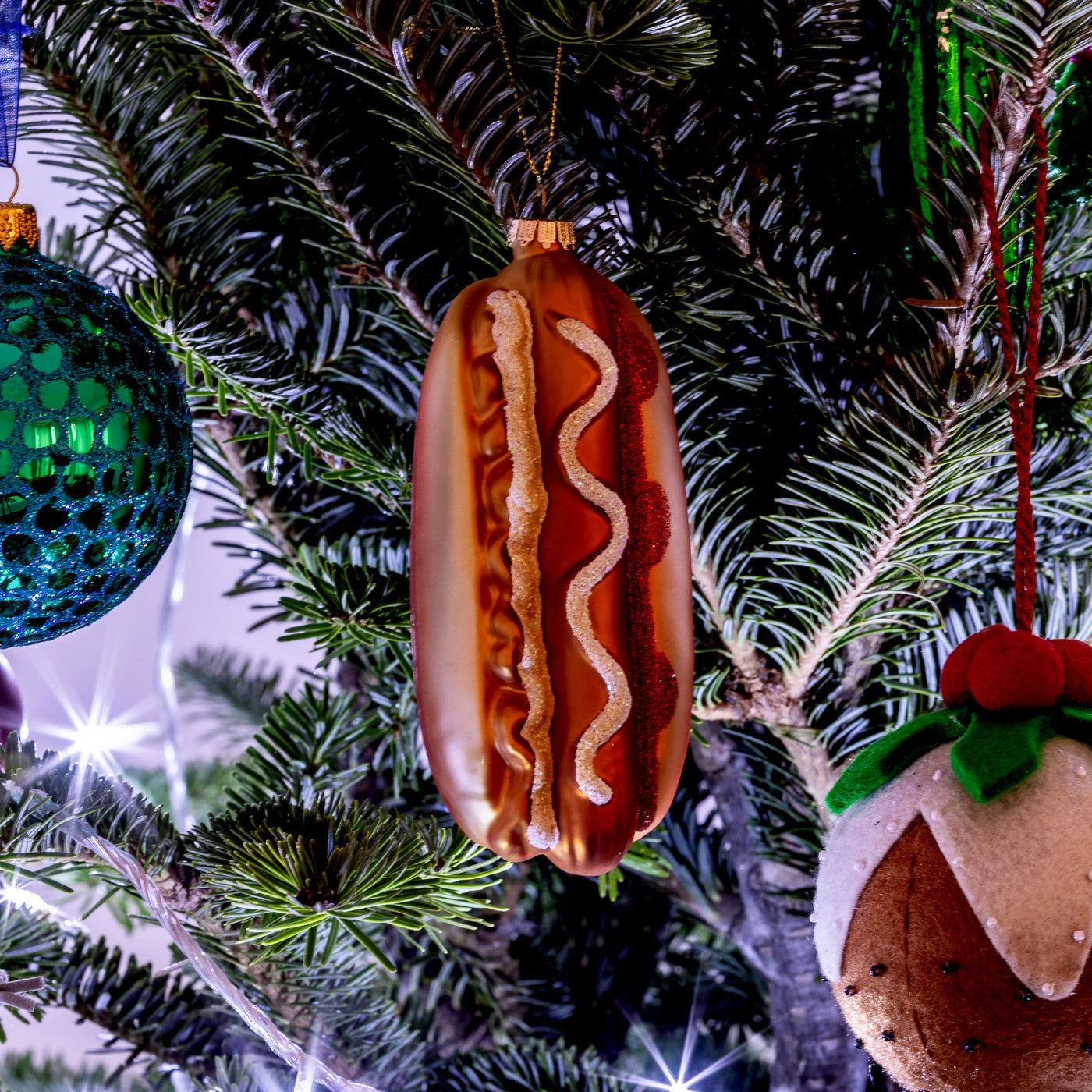 Hot Dog Christmas Bauble
£8.99 GBP £8.99 GBP
Look at this delicious hotdog! 
This amazing hotdog Christmas bauble from Sass and Belle features a classic frankfurter sausage in a bun with glittery mustard and ketchup (because everyone knows that hotdogs are best with both!) Hot dog christmas ornament hangs securely from a gold thread.
Blown glass hotdog bauble measures 13.5 cm long x 6 cm wide x 5.5 cm high.