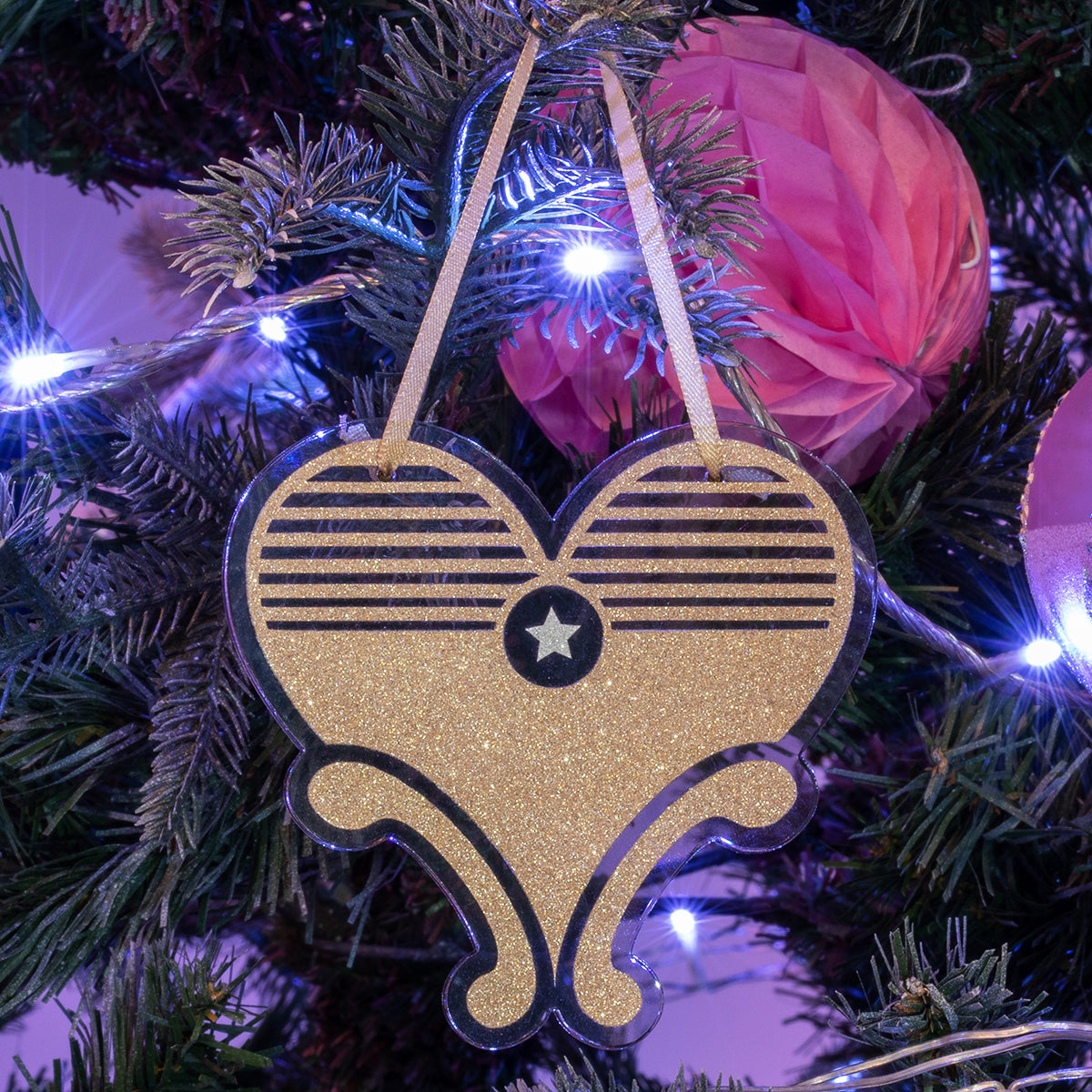 Heart Christmas Ornament
£7.00 GBP £7.00 GBP
Heart Christmas Ornament by Curly Mark exclusively for Dollydagger.
Gold glitter heart christmas ornament takes inspiration from our favourite Ringmaster font.
Hand made in West Sussex by our long time friend and collaborator Curly Mark, this hanging heart decoration is made from transparent smoke grey perspex with a gold glitter vinyl design and silver glitter star.  Hanging heart decoration comes with two 20 cm lengths of ribbon, in gold and hot pink velvet, so you can hang your decoration at your preferred length; because Christmas trees come in all shapes and sizes (and are usually a bit wonky!).
Available in letters A to Z, a Ringmaster heart or ampersand, these Christmas tree decorations are laser cut, with each individual piece of glitter vinyl placed by hand. As such they may differ slightly from the photos or have minor imperfections.
Heart Christmas ornament measures 10 cm tall, without ribbon.