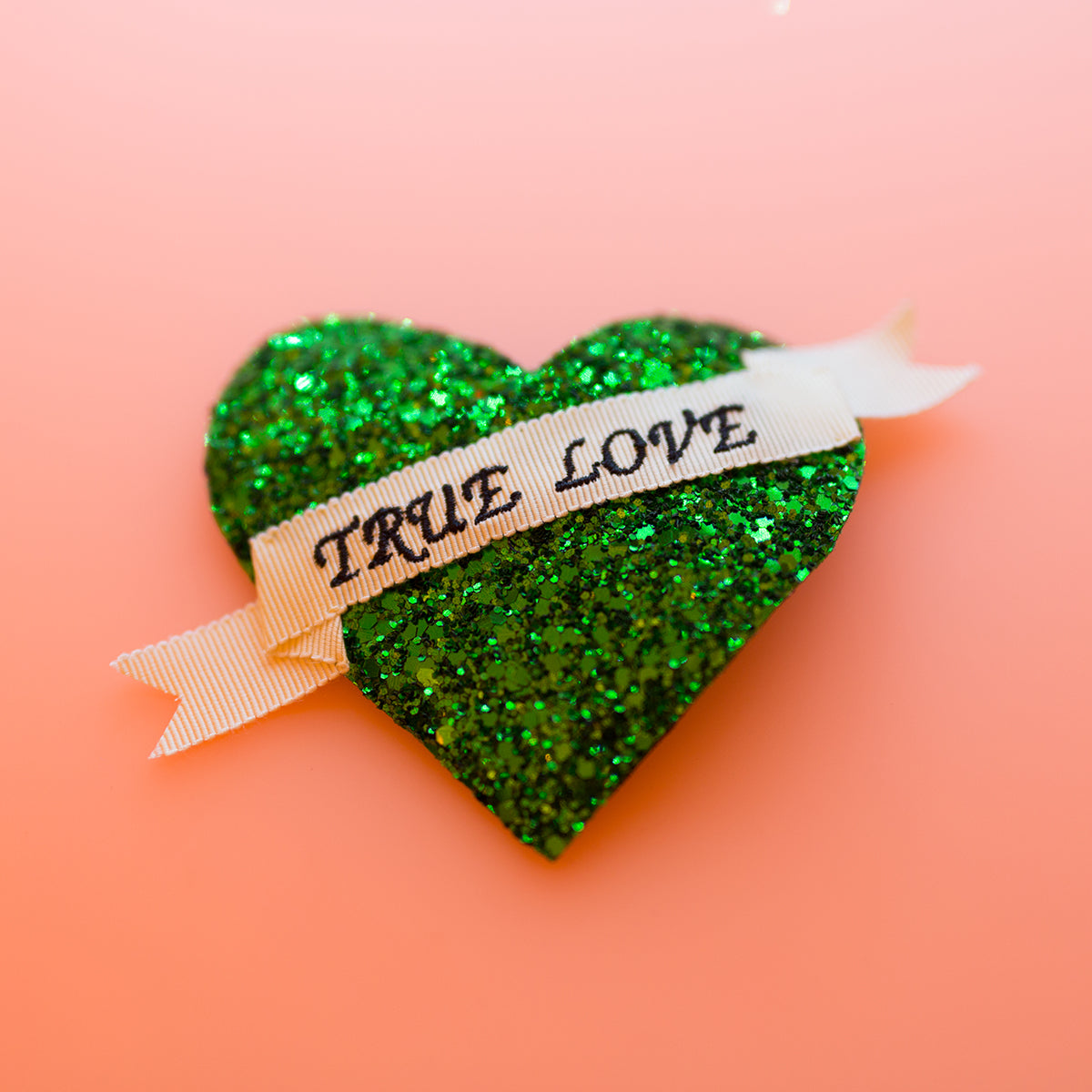 Green Glitter Heart Hair Clip
£22.00 GBP
Green Glitter Heart Hair Clip handmade exclusively for Dollydagger.

Our green glitter heart hair clip, features an embroidered 'True Love' scroll, on a green glitter heart.

Green glitter heart hair clip measures approximately 9 cm wide x 8 cm high.

True Love heart hair clip fastens to your hair with a 5 cm clip for either the left or right side of your head. Choose your side below!