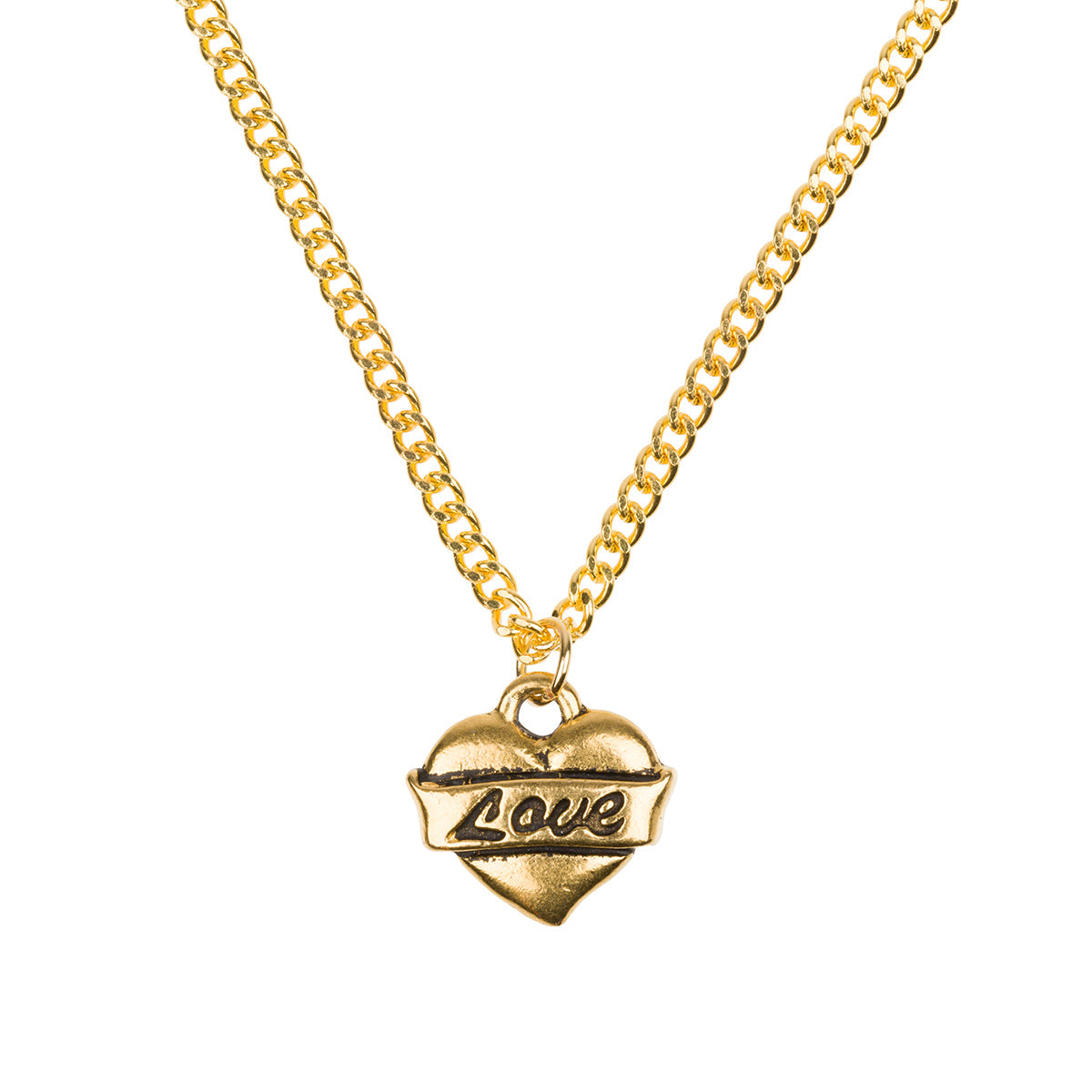 Gold Love Heart Necklace
£12.00 GBP £12.00 GBP
Gold Love Heart Necklace from the Dollydagger vintage charm collection.
The perfect necklace for your one true love, our gold love heart necklace features a gold-plated heart charm measuring approximately 1 cm x 1 cm, hanging from an 18" gold plated chain. 
Gold plated heart charm features a tattoo style scroll with the word 'love'.
Gold heart charm necklace is made in our Bath studio and comes with a Dollydagger card.