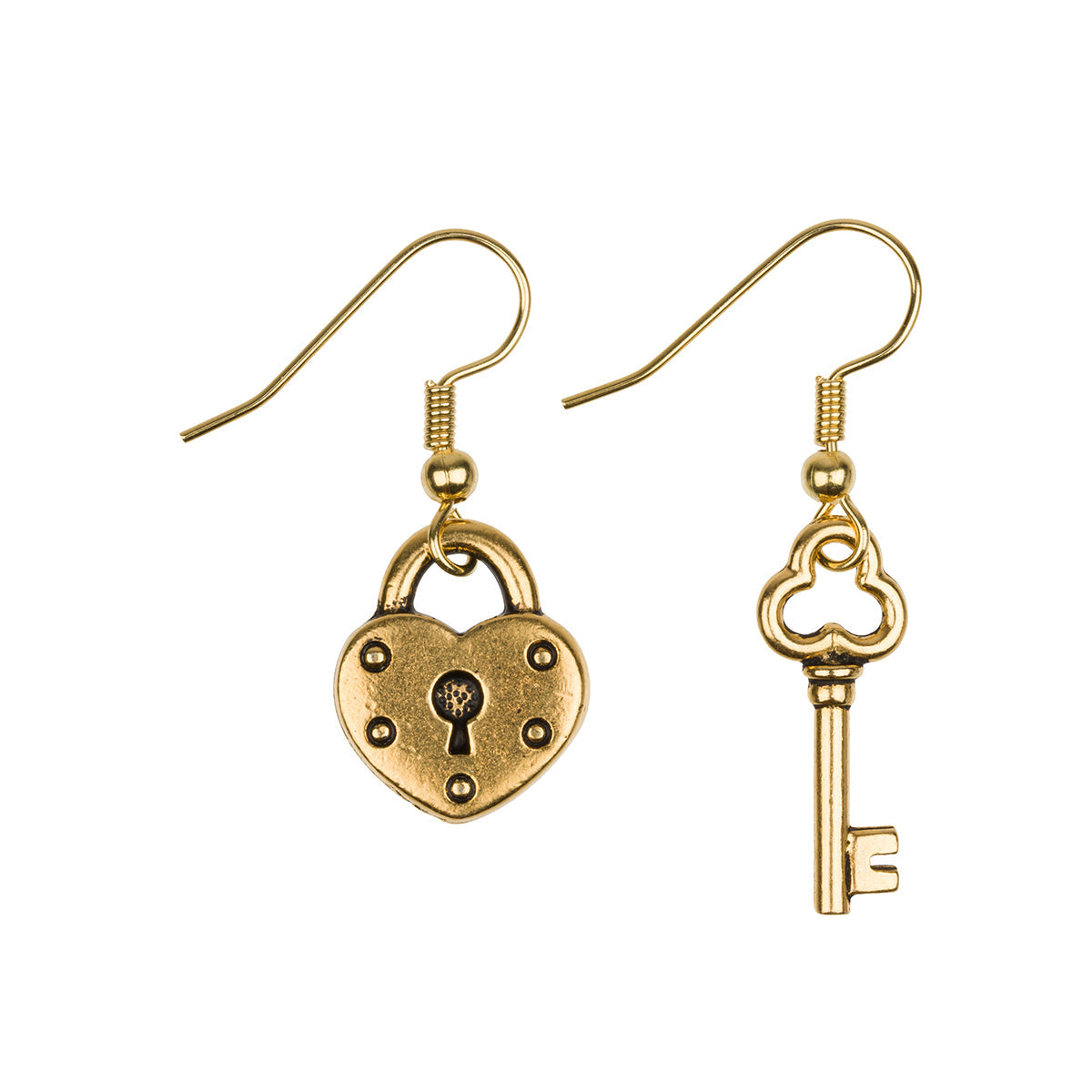 Gold Key to My Heart Earrings
£12.00 GBP £12.00 GBP
Gold Key to my Heart Earrings from the Dollydagger Vintage Charm collection.
Show your undying love for your sweetheart with these super cute gold lock and key earrings.

Perfect for your one true love, our lock and key earrings feature gold plated charms, measuring  approximately 1 cm x 1 cm, hanging from gold-plated fish hook fastenings.
Gold lock and key earrings are made in our Bath studio and come with a Dollydagger card.

* earrings are non-refundable for hygiene reasons