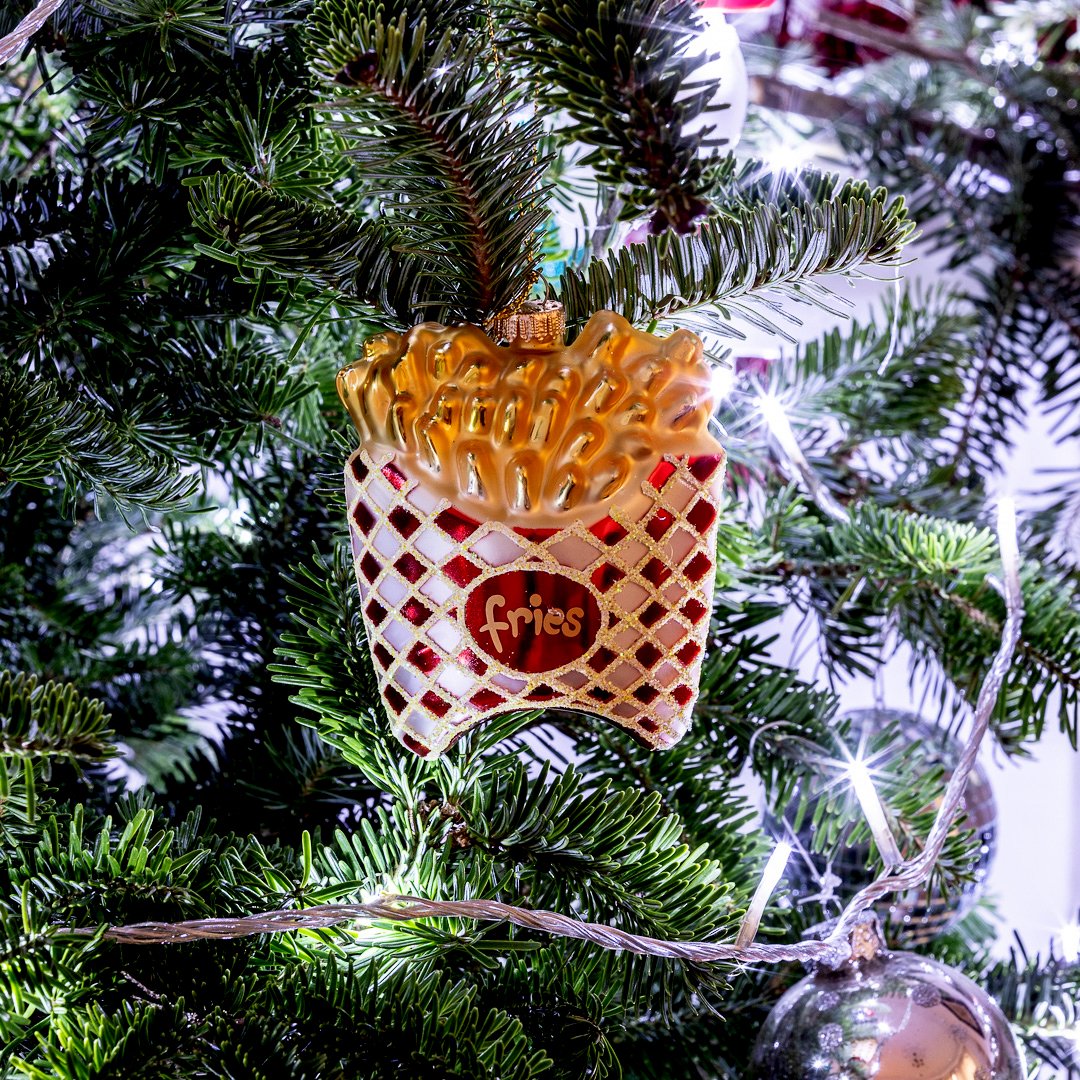 French Fries Christmas Bauble
£8.99 GBP £8.99 GBP
Everyone loves french fries, right? And where better to find them, than on your tree, on Christmas morning (except perhaps in your mouth, on the walk home after a night out). 
This amazing french fries Christmas bauble from Sass and Belle features golden french fries stacked in a red and white carton, embellished with sparkly glitter and hanging securely from a gold thread.
Blown glass french fries bauble measures 11 x 6.5 cm.